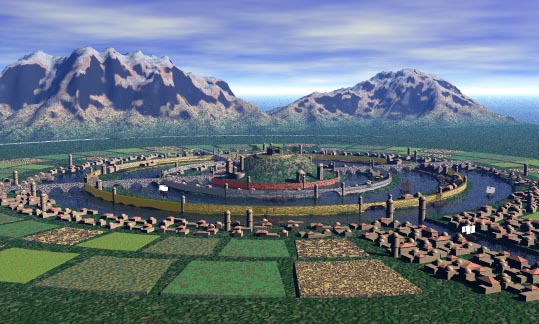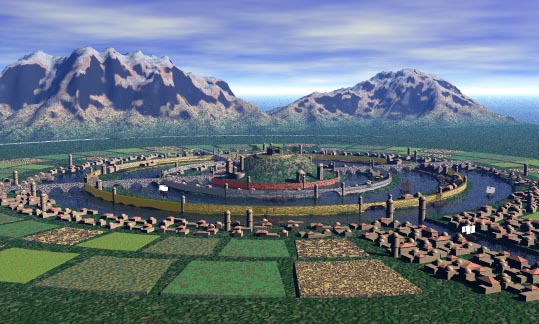 Trying to unveil antiquity, researchers draw attention to the accounts of Atlantis passed on to Plato before his death.
The story heralds from a time some 11,000 years ago. From Plato's works called "Critias" and "Timaeus" Plato conveys insights about Atlantis:
"Now, in the island of Atlantis, there was a great and wonderful empire. … On the side toward the sea, there was a plain which is said to have been the fairest of all plains, and very fertile. … (There were) two streams of water under the Earth, which caused to ascent as springs, one of warm water and the other of cold, making every variety of food to spring up abundantly in the earth.
"Whatever fragrant things there are in the earth, whether roots, or herbage, or woods, or distilling drops of flowers or fruits, grew and thrived in that land. … The cultivated fruit of the earth, both the dry edible fruit and other species of food. … and the fruits having a hard rind, affording drinks, and meats, and ointments, and good store of chestnuts and the like. … and fruits which spoil with keeping–and the pleasant kinds of dessert which console us after dinner, when we are full and tired of eating – all these that sacred island lying beneath the sun brought forth fair and wondrous in infinite abundance."
According to Plato, if civilization were to have a golden crown, it would be the purity of food.
The infrastructure necessary to produce it and a vision to embrace it and protect its diversity.
Today, Portland, Oregon emerges (from a number of lists) as the number one green city in the U.S. Not surprising is that Portland embraces a vision for a higher level of food and gardening. Portland also has over 92,000 acres of green space – over 10 percent of the total city area.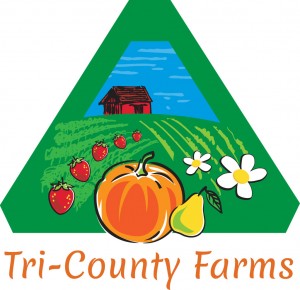 The Portland metro area supports one of the nation's largest collaboration of local farms – some 60 farms with over 90 crops. Organized as the Tri-County Farms, each season comes to life with maps, offerings and events. Few cities offer such depth of opportunity for families to go to the farm for sustenance, mitigating nature deficit syndrome and country recreation. http://www.tricountyfarm.org/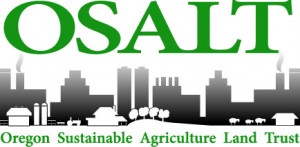 Unique to the nation is the Oregon Sustainable Agriculture Land Trust (OSALT). Founded in 1995 by Will Newman and Sue Clark, the Trust manages over 20 community gardens and farms. Seventeen of the gardens are organized under the umbrella of The Urban Farm Collective. The Collective organizes people and resources to raise and harvest food. Each hour of labor contributed can be exchanged for produce at their weekly barter market – a great work for food opportunity.
The Portland Area Community Supported Agricultural Coalition – also a project of OSALT – connects people to the regions CSA farms. The farms generally offer a weekly delivery of fresh produce. The Portland metro area has over 30 CSAs. http://www.portlandcsa.org
Portland has one of the best community garden networks – with almost 50 garden sites. Unfortunately, the demand for gardening is so high that there are often waiting lists. Not to worry, as Portland is home to pioneers in the backyard farming arena – a farmer will come and tend to your backyard garden.
Want More? - Sign up below