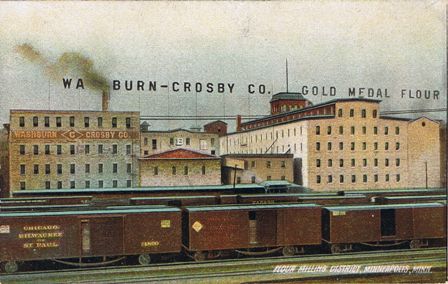 Touch the Soil News #449
One of the sub-topics in the world of food and economics is that it is difficult to adequately translate one's labor into sufficient dollars for all the basics. The ability to access basic things like a plot of land, seeds, inputs and water, in order to translate one's labor into food, is no small benefit. The whirlwinds of uncertainty around General Mills and General Mills employees, reveals again why a more direct involvement in growing food is growing globally.
Most folks are familiar with General Mills. Few, however, realize how many different brands General Mills owns. Some of the top brands include Betty Crocker, Yoplait, Totino's, Pillsbury, Green Giant, Haagen-Dazs, Cheerios, Trix, Cocoa Puffs and Lucky Charms. General Mills has been in business since 1866 and employs 43,000 people – a number that is in the process of shrinking.
General Mills has manufacturing facilities in 13 countries and sells its products in more than 100 countries.
General Mills has been in the news recently for recalls of flour tied to some 46 cases of E. coli infection linked to the flour that started late last year and is still continuing according to the FDA. The illnesses seem to be linked to eating raw (uncooked) flour.
Flour made at General Mills' Kansas City Plant has been identified as the source of the problems. Some estimates are that up to 45 million pounds of flour may be recalled from that plant – making it one of the largest in history. General Mills produces about 2.5 billion pounds of flour a year according to IRI, a market research company in Chicago.
At the heart of the recall effort is the Gold Medal Flour brand. Despite hundreds of employees who will lose their jobs, the CEO of General Mills has annual compensation of approximately $8 million. Over the past three years, General Mills reports paying out $6.6 billion in cash for the benefit of stockholders via dividends and stock repurchases (photo courtesy of Tony Webster CC 2.0).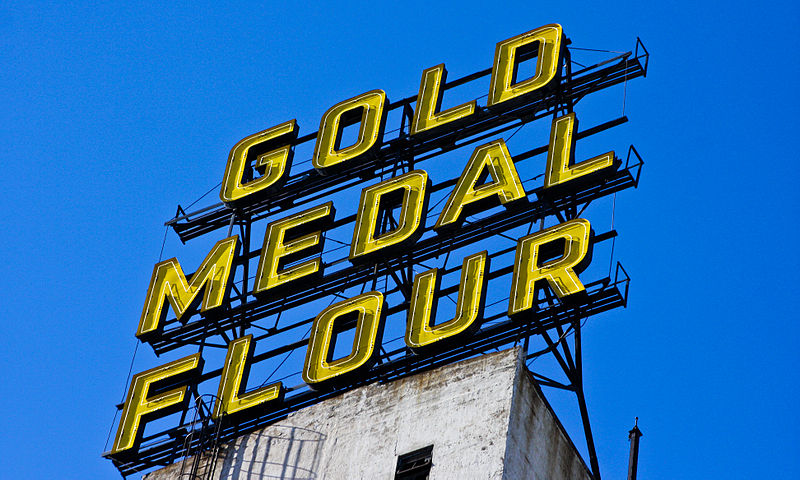 In addition to its flour recall problems, General Mills' sales have been slipping the past two years. Sales of $17.9 billion in 2014 have slid to $16.6 billion in fiscal 2016 – a drop of seven (7) percent. In a world of uncertainty, working at General Mills carries an undeniable uncertainty. To focus on its core brands, General Mills has sold its U.S. Green Giant operations to B & G Foods, which sells in the U.S., Canada and Puerto Rico.
General Mills also reported in a July 21, 2016 Press Release the following plant closures and job eliminations:
Closure of the Vineland, New Jersey facility over the next 18 months which will impact approximately 370 employees.
A possible closure (if sale does not materialize) of the Martel, Ohio facility. The closure would impact approximately 180 employees.
Closure of the Marilia and Sao Bernardo do Campo plants in Brazil. The closure of these two facilities will impact approximately 420 employees.
Closure of the Nanjing, China plant which will impact approximately 300 employees.
In 2014, General Mills announced plans to cut 700 to 800 jobs to be completed.
All in all, the potential loss of 1,970 jobs (almost 5 percent of the company's workforce) and the risks of managing food safety in large industrial settings suggest food gardening for reasons of health and economics. Like most other large stock companies, over 70 percent of General Mills stock is owned by institutional investors whose demands can be daunting. Following is a short news clip on the flour recalls:
Want More? - Sign up below