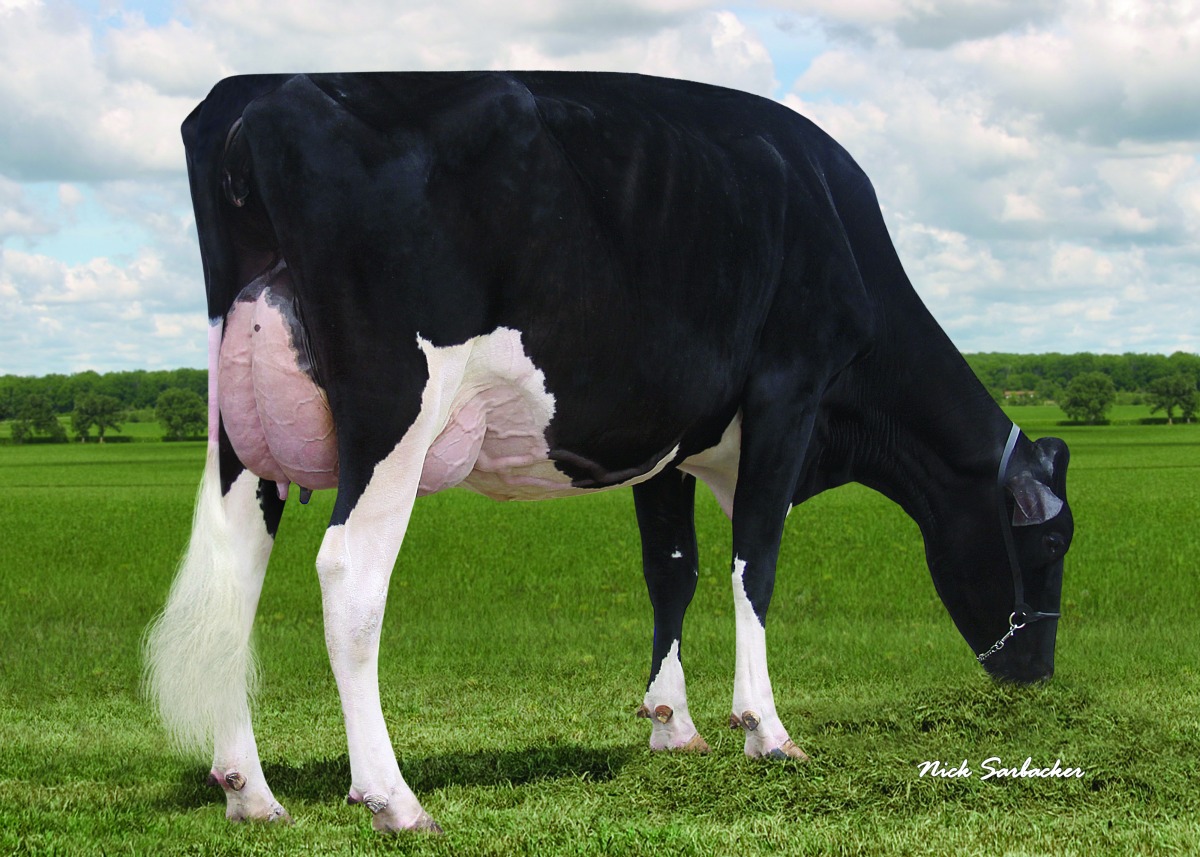 Touch the Soil News #288
Recently, the USA Holstein Association announced a 365 day record for milk production. The winner was a cow named Gigi. Gigi is 9 years old and is bred and owned by Bur-Wall Holsteins of Brooklyn, Wisconsin.
Bur-Wall Holsteins is owned by Bob and Denise Behnke who operate a 50-cow registered Holstein dairy. They have become famous for the genetics of their cows. Their cows produce an average of 32,377 lbs. of milk a year – that's an average of 10.5 gallons of milk per day per cow and 60 percent higher than the national average.
Gigi - America's top producing milk cow (photo by Nick Sarbacker)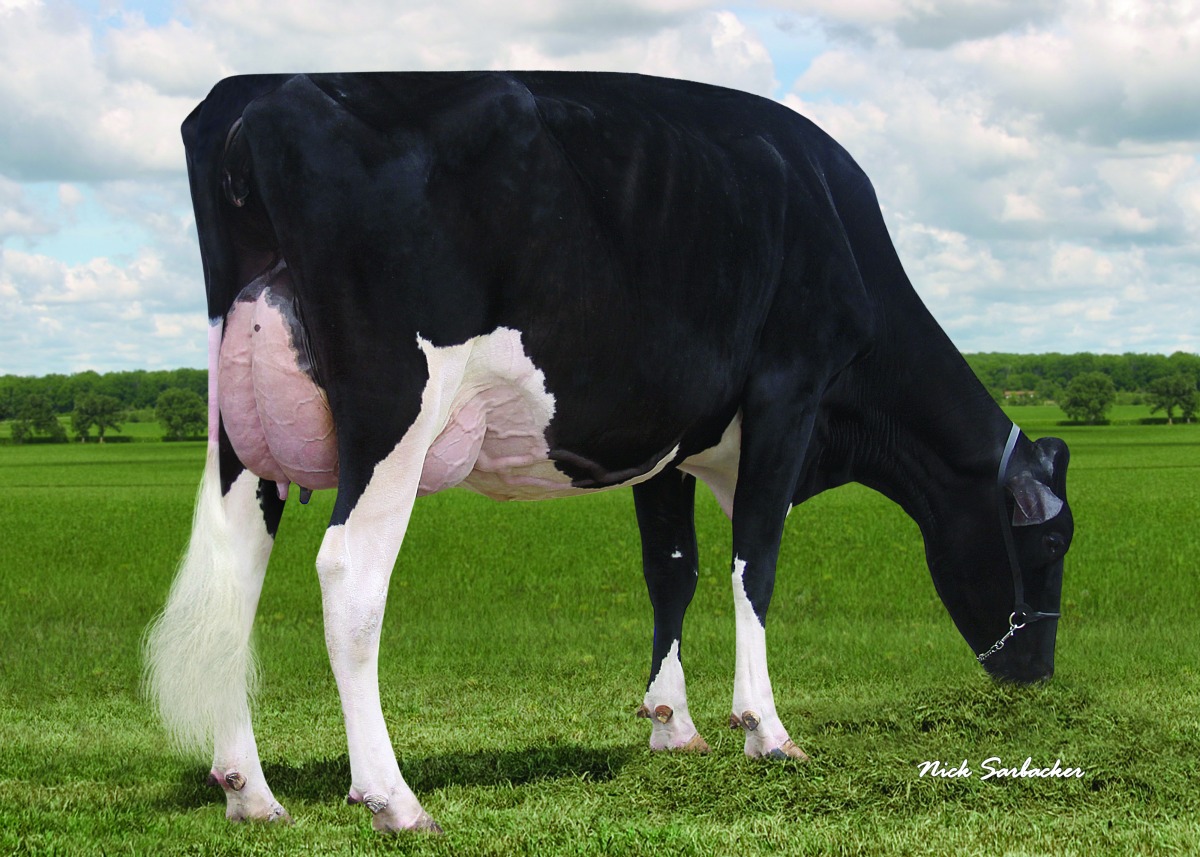 However, the Behnke's prize cow – Gigi – far outshines their herd average. Gigi's recent 1-year average was a stunning 74,650 lbs. That's a record-breaking 24 gallons of milk a day for 365 day s. That's the most milk any cow in America has ever produced.
The average milk cow in America produces about 20,204 lbs. a year – or about 6.5 gallons a day. So Gigi – the USA champ – produces almost four times as much milk as an average cow.
So to be sure, the Behnke's do more than just sell milk – they sell genetics. You can visit their facebook page at: https://www.facebook.com/burwallholsteins
Want More? - Sign up below