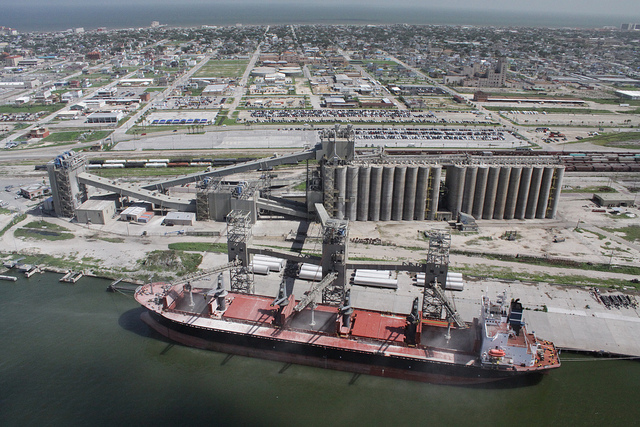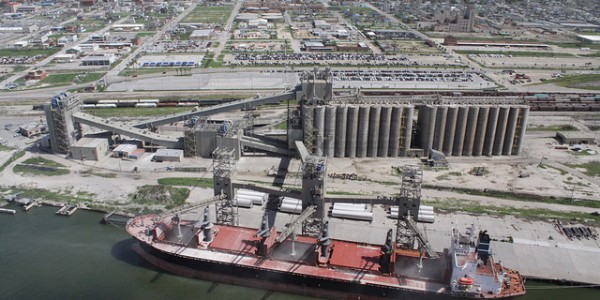 Many of the world's rural poor are small farmers with a direct relationship between their success at growing food and staying alive. Often, their ownership of the land they farm is not adequately documented.
Food, land and water have become equal to oil and energy. The nations in which many small farmers live are often starved for cash – and are looking to earn cash from food exports or income from land. This creates incentives to move small farmers off the land and bring in foreign interests with capital and know how.
In the United States, the process is different, but with similar results. The process is called global free trade – anyone with money can buy American agricultural production out from under Americans. Food has become the right and prerogative of the fattest wallet. Food insecurity is partially a function of the cost of food – which global demand is pushing up. Over the last four (4) years (2011, 2012, 2013, 2014), the dollar value of American agricultural exports has increased by 29 percent – from $115.8 billion to $150.5 billion. Small farmers go hungry when they lose their land. City dwellers get less food because the cost goes up.
Following are recent reports on the mega-trend of small farmers being removed from their land.
Reuters – 2/19/2015   Since 2006, Mozambique, a nation wracked with hunger, has signed at least 35 long-term land leases to outside investors – displacing thousands of farmers. Estimates are that these leases cover more than 1.3 million acres. New large plantations, often joint ventures between foreign investors and local officials, are producing food for export rather than feeding hungry local people. The small farmers who have historically produced over 90 percent of the food for locals are losing land – land now being used to create exports.
BusinessDesk – 2/19/15   The New Zealand farm group arm of the Shanghai Pengxin Group, owned by Chinese billionaire Jiang Zhoabai, says it plans to double its $500 million of local assets within the next five years. Chief executive Andy Macleod said the group has kept a low profile since its controversial 2012 purchase of Crafar Farms for $200 million – the largest foreign "farm" acquisition in New Zealand. "We are 100 percent Chinese owned and do get in the limelight because of that," said Macleod.
Reuters- 2/13/15  Aboriginal people around the world faced growing displacement over the last decade as property values rose and large companies pushed onto traditional territories to extract resources, a U.N. specialist on indigenous peoples' rights said. "A lot of money is going into (land) speculation; this has worsened the situation. Huge plantations are encroaching on indigenous land and biodiversity and forests have been hurt."
A study by Sweden's Lund University showed that more than 32.7 million hectares of land (81 million acres) changed hands in international deals between 2000 and 2012.
While these reports are not encouraging, local folks with the help of concerned international organizations and sensitive governments are organizing defense strategies – we'll bring that news soon
Want More? - Sign up below