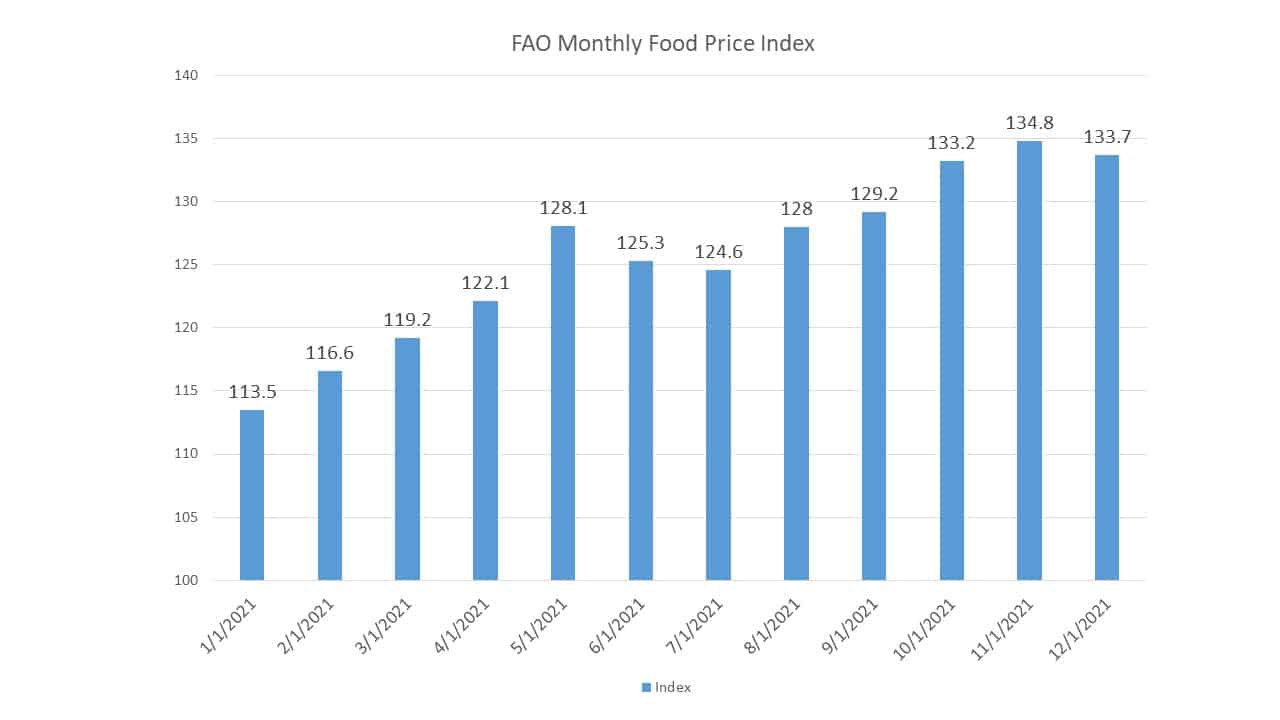 Touch the Soil News #1774 (Feature Photo– Food Price Index Chart – data courtesy of FAO)
The year 2021 made history in that global food prices escalated by 19 percent, sending food price jitters around the world. Fortunately, the food price index for December 2021 when down slightly. The chart above shows how the food price index moved throughout the year.
On the American scene, however, food prices continue to escalate in stores. One must ponder, if food price increases will continue to propel interest in local foods and in folks taking up gardening at home to grow some of their food?