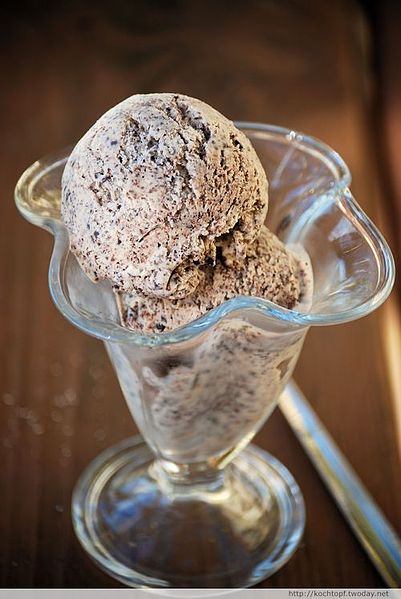 Touch the Soil News #834 (Feature photo – CCA SA 2.0 Generic)
We can discuss all day about GMO foods and take positions as well. However, when it comes to finding glyphosate (main ingredient in Roundup) in one's ice cream – well that's something else.
The Organic Consumers Association has been leading the drive to have foods tested for the presence of glyphosate. As we've discussed in earlier news pieces, the rage is on that glyphosate is a potential human carcinogen as announced by the World Health Association two years ago.
Earlier this summer, tests sponsored by the Organic Consumers Association found glyphosate in 11 of 12 samples of Ben and Jerry's ice cream. Much of the news surrounding this discovery not only raised concerns, but was often downplayed by saying the levels found were far below risk levels established by the EPA.
However, in France, Germany, the Netherlands and the U.K., glyphosate was found in Ben and Jerry's ice cream sold there. The European Union, however, takes a less forgiving approach. Concern over the presence of glyphosate in ice cream has reached the European Parliament. Twelve of 14 samples of Ben & Jerry's ice cream contained glyphosate residues that allegedly contained potentially harmful levels of glyphosate – the world's most used weed killer.
Much of the World's feed crops for livestock – including dairy cows – comes from GMO crops doused with glyphosate. So the issue is that glyphosate sprayed on feed crops survive the harvest, get into the cow, get into the milk and ultimately get into the ice cream made from the milk. If glyphosate got into Ben & Jerry's, one must wonder where else it is.
The Organic Consumers Association is calling on Ben and Jerry's to go fully organic and rid their feed supply chains that go to cows whose milk ends up in Ben and Jerry's ice cream. Ben and Jerry's ice cream is owned by Unilever – one of the world's largest food and personal care products.
Want More? - Sign up below