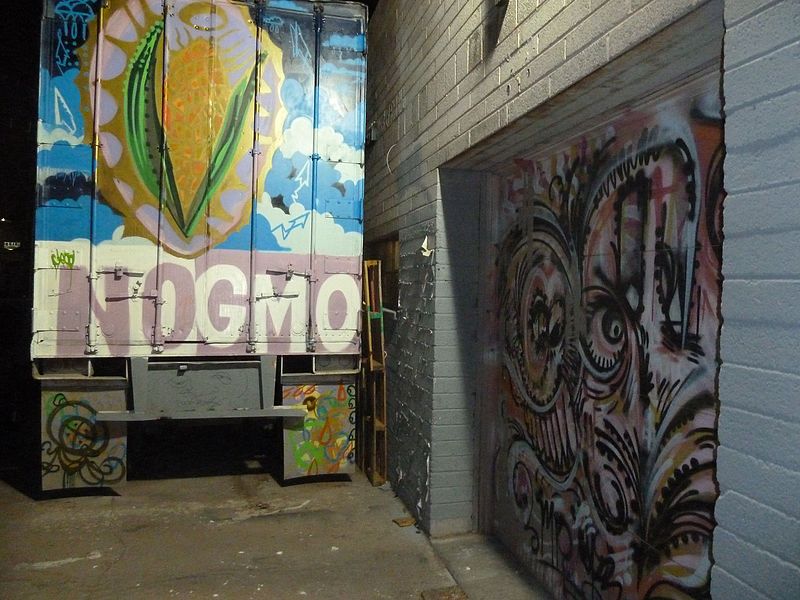 Touch the Soil News #597 (feature photo – Chris English – CC SA 3.0)
The controversy over GMOs is alive and well. Following are recent bans on GMOs and Monsanto's Roundup (glyphosate):
Bermuda's Environment Minister is not lifting a ban on weed killers containing glyphosate. The ban came into effect almost two years ago – May of 2015.
Weed killers containing the controversial chemical glyphosate will be banned from being sold in the nation of Malta come April 2017. The ban comes days after the release of a study showing that the herbicide Roundup caused liver disease in rats.
A European Union Citizens Initiative is being accepted by the European Commission that proposes the banning of the use of glyphosate in the EU – a collective of 28 nations with a combined population of 510 million people. This starts the one-year process of gathering signatures for the proposed ban.
The Argentinian Federal Prosecutor (Fabian Canda) has officially filed a request to the Federal Administrative Court of Buenos Aires to prohibit the sale of GMO seed that are designed to be grown with glyphosate herbicides. The request is due to the probable harm to human and environmental health being caused by the weed killer.
Russia is proposing clear GMO labeling on all food products that contain GMO ingredients in the Eurasian Economic Union.
China's top grain producing province (Heilongjiang) is prohibiting grain producers from growing GMO crops starting in 2017.
Late last year (2016) the U.S. Court of Appeals just passed a law that enables states and counties to completely ban genetically engineered crops from every being planted in the first place. The organic community says it won a massive victory in protecting organics for people and seeds.
Hershey's, one of the world's largest producers of chocolate has banned the use of sugar coming from GMO sugar beets. This is a big issue as most sugar beets in America are of the GMO kind.
Other American companies looking to source non-gmo products include Cheerios, Chobani yogurt, Campbell's Soups, Similac, Enfamil, Sabra, and Good Start.
Following is a longer video featuring Jeffrey Smith – the father of science on the other side of Monsanto:
Want More? - Sign up below