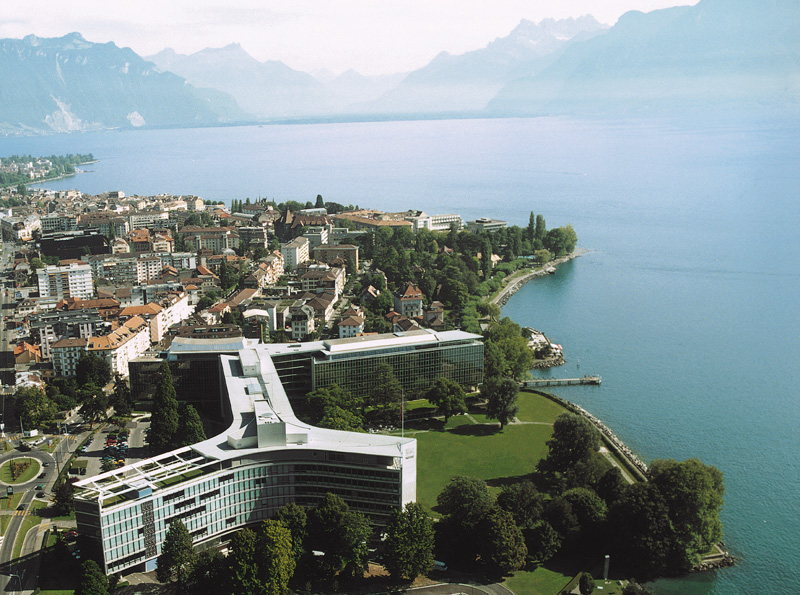 Touch the Soil News #877 (Feature photo –- Nestle Headquarters in Switzerland – CCA 2.0 Generic courtesy of Nestle)
Most Americans favor the labeling of foods containing GMO ingredients. Hundreds of millions of dollars have been spent by vested interests to delay, dilute or defeat those measures. One of the most prolific opponents of labeling GMO foods has been the Grocery Manufacturers Association (GMA). The GMA is a trade organization that represents the world's largest food and beverage manufacturers. The GMA even went so far as to ask the FDA to allow labeling GMO foods as "natural". The GMA has lobbied against GMO and added sugar labeling.
Having thwarted many grass-roots campaigns, things are suddenly going sour for the Grocery Manufacturers Association. The world's largest food company, Nestle, and another global large food manufacturer, Campbell Soup Company – have both recently announced that they are leaving the Grocery Manufacturers Association. At issue is that both Nestle and Campbell no longer fully agree with the GMA position on things like food labeling and working against consumers demands for more transparency.
Nestle and Campbell own hundreds of brands across a wide sector of food offerings. Campbell even went so far as to endorse labeling foods that contain GMOs. With two of the world's largest food companies working for greater GMO (and sugar) transparency, seems like we may have more choices in the future.
Want More? - Sign up below