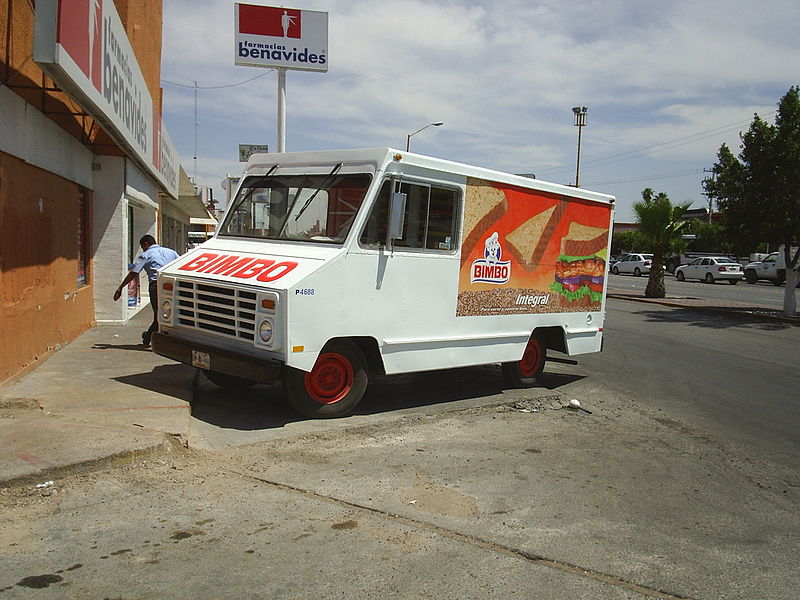 Touch the Soil News #541 (feature photo courtesy of Alx 91 CC 2.0)
Grupo Bimbo, from Mexico, is the world's largest baking company. In the U.S., it owns the popular brands of Entenmann's, Sara Lee and Thomas. Bimbo's is one of the top advertising sponsors of major soccer teams around the globe. With almost 130,000 employees worldwide, the company is #986 of Forbes Global 1000 companies.
However, when you are big, you have big investors with big appetites. From the Bimbo 2015 annual report, here is their position: "For shareholders and debtholders who entrust us with their capital, we create value through dividends, interest payments and capital gains that accrue through conti­nuous growth and productivity improvements that support sustained profitability."
Entenmann's is just one of the major brands owned by Bimbo. Grupo Bimbo annual revenues exceed $15 billion.
Productivity improvements actually means financial efficiency – you are able to produce more with less dollars. Since labor is one of the largest expense items of business, productivity improvement means trimming workforce, consolidating operations, limiting benefits, keeping wages down, exporting jobs, embracing technology that eliminates people and so on.
Bimbo recently announced the closure of two USA baking plants. Bimbo's baking plant in Lubbock, Texas (75 employees) will be shuttered in January 2017. Bimbo's baking plant in Sunbury, Pennsylvania (67 employees) will be shuttered in January 2017. Earlier this year, Bimbo closed operations at its Hastings, Nebraska plant (120 employees).
Certainly, Bimbo's cannot be isolated or criticized for its actions any more than most other companies. What we are seeing is that stockholders can be their own worst enemy. For example, when Bimbo cuts costs – particularly labor – they are betting that other companies will still pay wages sufficient to buy what Bimbo has to sell. While individual companies seem to be heroes in these self-inflicting battles, the bottom line is that we all know limited paychecks cause recessions and depressions and social unrest.
The question is less why Bimbo must do what it has to do to survive financially. The question is why the larger financial structure (the system) compels us to externalize so many people from mainstream economics.
Following is a promotional video of Grupo Bimbo:
Want More? - Sign up below