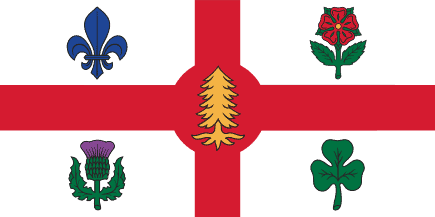 Touch the Soil News #1396 (Feature photo – Flag of Montreal, Canada – Public Domain)
Global News brings an interesting story of a greenhouse urban farm in Montreal, Canada. Unlike many greenhouse farms that focus on greens, this one has eggplants, watermelons and more.
Montreal is a large city at the center of a metro area of over 4 million people.
You can read the full story of the greenhouse venture here:
https://globalnews.ca/news/5703614/urban-greenhouse-montreal/