Touch the Soil News #527
Online giant Amazon has been in the top end food delivery service since 2008. Now they want to actually open brick and mortar stores. Some of the stores will be what is called Click and Collect – buy the groceries online and then stop at a convenient Amazon store to pick them up. Rumors are that Amazon may utilize license-plate scanning, in-store Kiosks and a rapid drive-through pick-up option. While it is still a ways off, rumor also has it that they plan to have a 20-location pilot program in places such as Seattle, Las Vegas, the Bay Area and New York within a couple of years. Speculation is that in time, Amazon might have over 2,000 stores.
Amazon fresh delivery truck epitomizes online shopping. However, Amazon's interest in opening brick and mortar locations that employ more new high tech, may kick off some new trends (photo Visitor7 CC 3.0).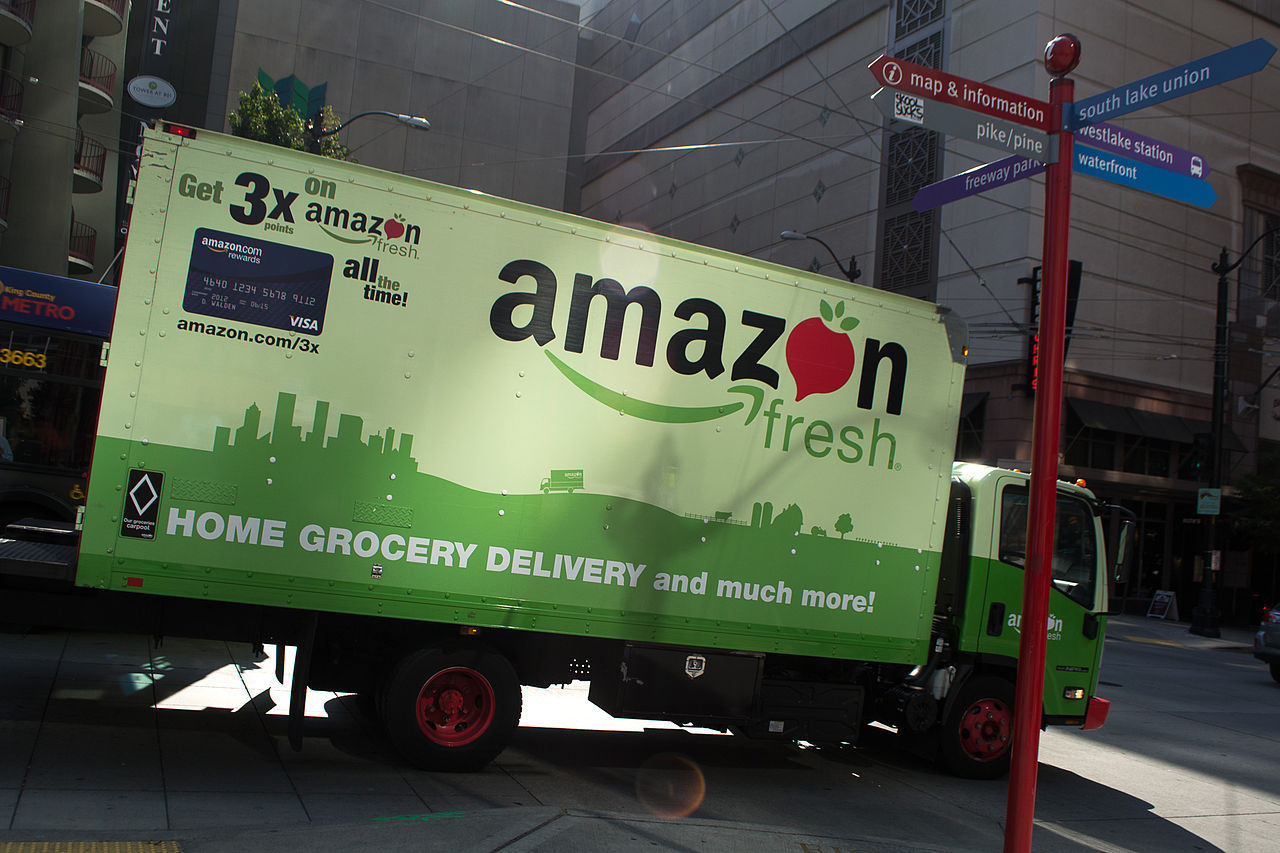 Not to fall behind, Kroger has already tested and implemented what it calls ClickList. Essentially the program begins with shopping online for over 40,000 items. Once the items have been chosen, the customer confirms the order and selects a pick-up date and time. Upon arrival, customers pay as groceries are loaded by store personnel into your car.
Walmart Grocery is also in the game with online food shopping that offers free same-day pickup while they load it in your car. Walmart like other grocers is offering home delivery. Most major grocers are also experimenting with drone delivery.
Following is a short video advertisement of Amazon Fresh:
Want More? - Sign up below