Which Nitrogen is best?
Nitrogen is the where the green in your garden comes from. Each form of nitrogen will supply and enhance a particular part of growth for your plant. Supplement with a Nitrate nitrogen and this will enhance overall growth but also promote vigorous stem growth. One downfall to Nitrates, are application restrictions. DO NOT foliar feed nitrate nitrogen. Must be applied to the roots for absorption purposes.
Plant based nitrogen, like what's in our Grow Pack, does not have the same application restrictions like a nitrates. Plants respond great to applications through the roots and as a foliar spray, making Grow Pack a versatile and effective product.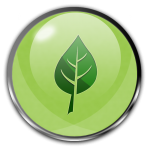 Nitrate Nitrogen
Nitrate nitrogen is most common among nutrient manufacturers compared to other forms of nitrogen.
Although the plant responds positively to this form, it promotes mainly stem growth, is mainly synthetic and cannot be absorbed by the foliage. Use in conjunction with other forms of nitrogen for best plant results.
Ammoniacal Nitrogen
Ammoniacal nitrogen is ammonia based nitrogen. Plants respond great to this form of nitrogen, as it is quickly absorbed using both the foliage or the roots.
Works best when paired with plant based nitrogen. Will help produce a luscious, deep green to your garden. Many lawn fertilizers are manufactured with this type of nitrogen.
Plant Based Nitrogen
Kelp4less has pioneered the plant based nitrogen industry, discovering plants respond best to this form of nitrogen as they can easily recognize and relate to plant material.
Making it very easy for them to breakdown and consume the nutrition, ensures all your nutrients are properly absorbed.
Grow Pack:
Grow Pack has all 3 nitrogen forms listed above, also contains highly pure minerals and natural additives that combine the benefits of both organic and conventional nutrients for the Growth/Vegetative stage. Plant growth like you have never seen before. The right nutrients at the right time using only one product.
"I get better yields and this product is much much cheaper. Best switch I have made in my gardening."
Nitrogen Rich Fertilizers and Nutrients
– Specifically designed to assist any level of gardener with their nitrogen needs. Using these and other products in our Grow Veg category you can brew a nitrogen rich tea, enhance your soil with nitrogen rich soil conditioners or stimulate plant growth and vigor using a plant based nitrogen as a foliar spray.
PRECAUTIONS:
Nitrogen is very accessible to the plant, regardless of which form you choose to use, which gives it the highest potential for burn, compared to any other nutrient. Use best practices, when combining different forms of nitrogen in your feeding regimen,
Use a variety of nitrogen forms to feed your plants. Variety is the spice of life. Your plants feel the same way.
Are Kelp4less products the right fit for you?
Our Philosophy
At Kelp4less.com, we believe in providing fair pricing and unparalleled product selection along with a firm commitment to on-time order fulfillment and processing.
We empower our customers to make the best buying decisions by offering detailed product information, peer reviews, expert opinions, "how-to's" and an opportunity to network along with other members of the Kelp4less.com community.
Customer Satisfaction
Customer satisfaction is among Kelp4less' top priorities, which we achieve by combining superior service with a philosophy that puts the customer first.
Our high quality, out performing products and staff knowledge, create satisfied long term customer relationships. Not to mention, many happy and satisfied plants.
Want More? - Sign up below