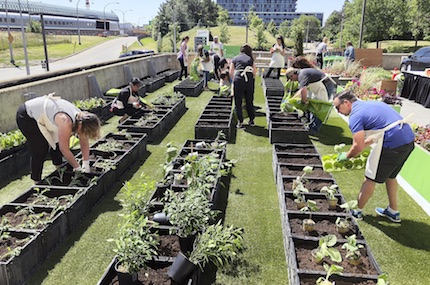 ---
Touch the Soil News #1084 (Feature photo – Elevated Eats – courtesy of Frankie Flowers)
Wall Street embraces the food chain as an opportunity for big investments both in stocks and loans. Monetizing of the food chain does have side-effects. It is popularly argued that Wall Street has produced an industrial food chain where the principles of health, affordability and well-being are too often compromised for the sake of financial extraction.
But, the arena of food – particularly local food – has taken on aspects of social reform and even volunteerism.
In the mega-city of Toronto, Canada, a small enterprise has taken root to bring education about growing food to the public. Called Elevate Eats, the enterprise will sell its production to local restaurants. The name Elevated Eats stems from one of the company's goals to elevate food education in the city.
Want More? - Sign up below