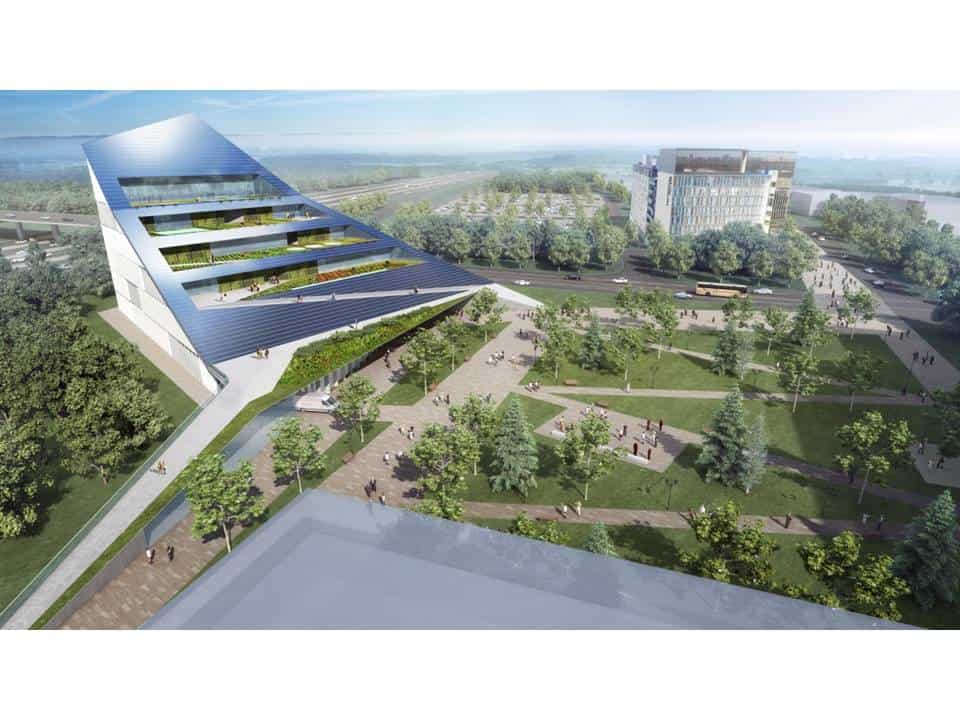 Touch the Soil News #1310 (Feature photo – Artist's Rendering of the New Vertical Farm Research Facility at the University of Toronto – Courtesy of the University of Toronto)
The University of Toronto and Centennial College are joining forces to create Canada's Firs net-zero vertical farm and a hub for studying environmental technologies.
While it seems obvious to much of the younger generations – our physical, social and inner development is directly hinged to the health of planet Earth. How generations of the future balance populations and co-operate with nature will determine how many generations into the future that Earth will host moving forward.
You can read the full story here:
https://utsc.utoronto.ca/news-events/our-community/u-t-scarborough-centennial-college-partnering-develop-canadas-first-net-zero-vertical