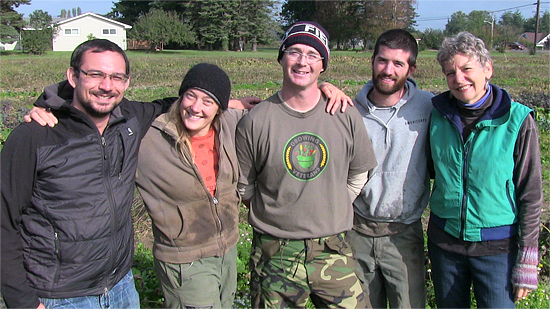 Touch the Soil News # 156
When a good idea hatches, it usually takes a little time for the word to get out and for a vision to take form. Back in 2012, U.S. Marine veteran Chris Brown co-founded Growing Veterans – an organization that combines sustainable farming with helping veterans re-establish some semblance of a normal life. Recently, Growing Veterans have been making news and the word is getting out.
Brown, with three deployments to Iraq and Afghanistan, knows of the injuries veterans come home with that are physical and mental – that can lead to isolation, substance abuse, unemployment and even suicide. Turning attention to growing food and seeing this effort as a way to help America with its problems has become a constructive way to engage veterans on the edge of society and in isolation.
Chris Brown, living through three active deployments, discovered that working together, using a platform of growing sustainable food, is very therapeutic. (photo courtesy of Growing Veterans)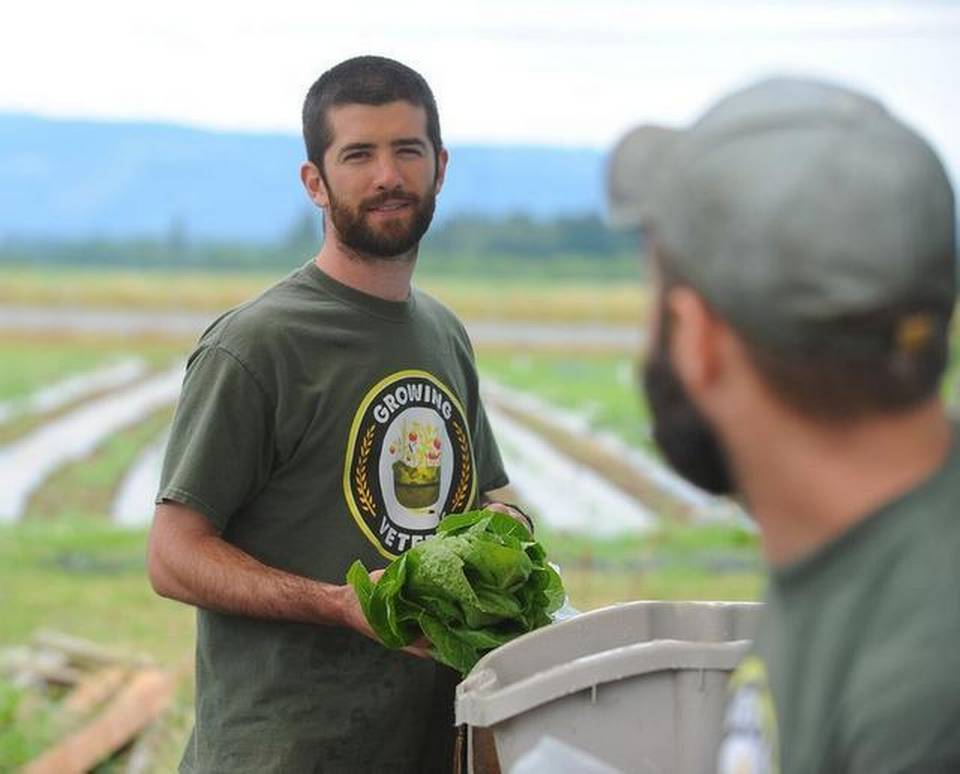 Growing Veterans seeks to empower military veterans to grow food, communities and each other. By working in the fields together they can become part of a world that creates and step out of a world centered on destruction and death. The vision of Growing Veterans is to end veteran suicide by targeting the root cause: isolation. Using the farm as a platform, Growing Veterans provide a space where veterans can work together, support each other and successfully transition back into being home.
War Veterans working together in sustainable agriculture (photo-courtesy of Growing Veterans)
The mainstay of Growing Veterans is their Farm-To-Market effort in which they raise food to be sold at local farmers market. The two primary farms for Growing Veterans are located in Skagit and Whatcom counties in the state of Washington.
Another program is the facilitation of "outposts." This effort partners with sustainable agriculture groups in other areas to incorporate veterans into their programs and activities.
In addition to their primary food-growing programs, Growing Veterans is sponsoring peer-support training and work that helps veterans cope with acute issues as they find their way to the farm and its constructive activities.
An upside down helmet, with food growing out of it, is the emblem of Growing Veterans. It is now time to focus on building and healing. (photo courtesy of Growing Veterans)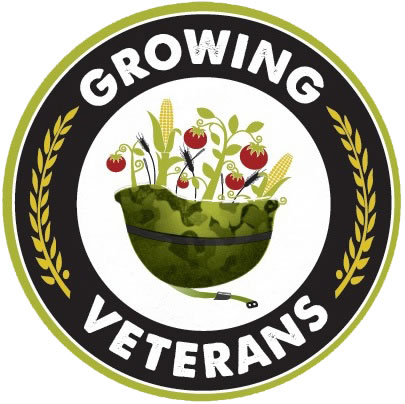 Growing Veterans has adopted a seal of an upside down helmet with food growing out of it. In specifics, Growing Veterans explain the seal as follows:
1)The upside down helmet represents the end of military service and acknowledges that we can never forget our roots.
2)The veggies growing out of the helmet represents the abundance of life that we grow and sustain, physically and metaphorically.
3)The seal represents military emblems, giving us a new emblem to take pride in.
Following are two short video clips featuring veterans in the Growing Veterans programs.
Want More? - Sign up below