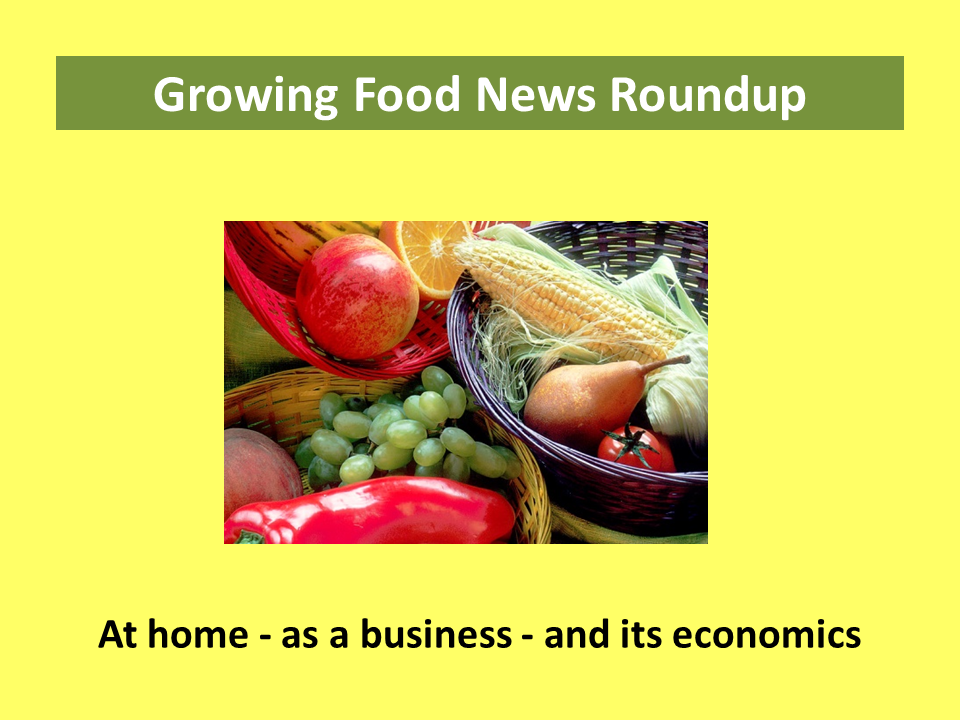 Touch the Soil News #741
Making it Fit Financially
Jon Yagla, an urban farmer in Iowa City (population 75,000) has a small business raising produce for his friends and neighbors. Yagla sells shares of what he produces over a 30 week season. A half share is $375 and a full share is $750. Each week, members get a box of fresh produce. Yagla has 30 members that gross about $15,000 with a net to him of $12,000. Yagla says he lives frugally, and the money he makes growing food is his only income. (Source – The Daily Iowan, 6/26/2017)
Former Black Panther Uses Urban Garden to Lift People
Imagine that you've done something wrong and have been incarcerated. Now you're out and your options are limited. The City of Oakland, California has agreed to sell a ¾ acre lot to former Black Panther Elaine Brown at a discount. Brown is developing the land into a market garden in which former convicts will have an ownership and will be employed. In time, this social enterprise plans to build small grocery store, a fitness center, a café and a tech support center (see video below).
Food Growing Skills – Quite a Business
Jeanne Nolan, organic gardener extraordinaire shocked her parents by getting into organic gardening and skipping college. She now runs the Organic Gardener LTD http://www.theorganicgardener.net/our-team/ which puts in organic edible gardens at businesses, homes, rooftops, non-profits and schools in the Chicago area. The company has 17 permanent employees and hires summer interns who want to learn the business (see video below).
Get This About Food Gardening
Jeremy Corbyn is one of the world's top leaders – he is the leader of the Labour Party in Great Britain. Jeremy recently hit the news as it was discovered he was an avid food gardener and had an allotment garden. He was criticized for spending time gardening. When asked if he was going to give up his allotment garden, Jeremy said: "Why should I give up my allotment? I think there is a need for everyone in life to balance what they do however stressful or important their job is. It's important to do other things as well and I enjoy that. I would make sure there is always balance. You do your job better if you give yourself time to collect your thoughts and do something else."
Food Gardening at City Center
In the heart of downtown Philadelphia is a place called the Thomas Paine Plaza. This asphalt urban setting is getting a re-make. The Pew Center for Arts and Heritage just awarded $300,000 to the Pennsylvania Horticultural Society to put in a 2,000 square foot "Farm for the City." The goal is to bring food and food security into the spotlight where they will play host to forums and gardening workshops.
Want More? - Sign up below