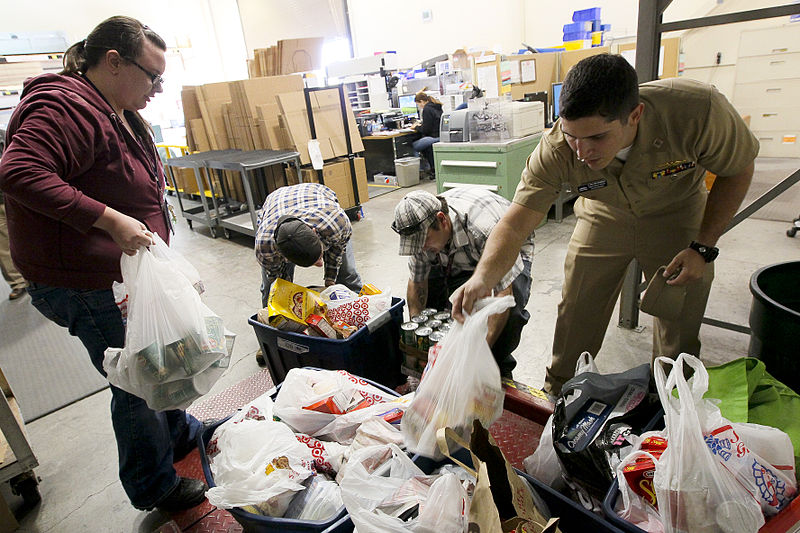 Touch the Soil News #868 (Feature photo – Food Drive Donations – courtesy of the US Navy)
In New York, the concept "meal-gap" is quite popular. Meal gap is a "missed" meal due to finances, insufficient employment, trying to meet the needs of other family members (thus skipping eating yourself).
The Food Bank for New York City estimates that the meal gap need in New York is around 250 million meals a year. While some of that is covered by the Food Bank for New York, their shortfall is about 100 million meals.
One in five New Yorkers does not have the purchasing power sufficient to avoid the "meal-gap" syndrome. Estimates are that "meal-gaps" cost the larger economy billions if not tens of billions of dollars. If hungry people had the purchasing power to feed themselves, that in and of itself would greatly boost the national economy. Seems the nation is still falling short of truly understanding cash flow – the cornerstone of banking. While parts of the economy are fighting hard to create living wage jobs, other parts of the economy eliminate thousands of jobs for financial reasons.
Maybe the Food Bank for New York City has a deeper message for the world?
Want More? - Sign up below