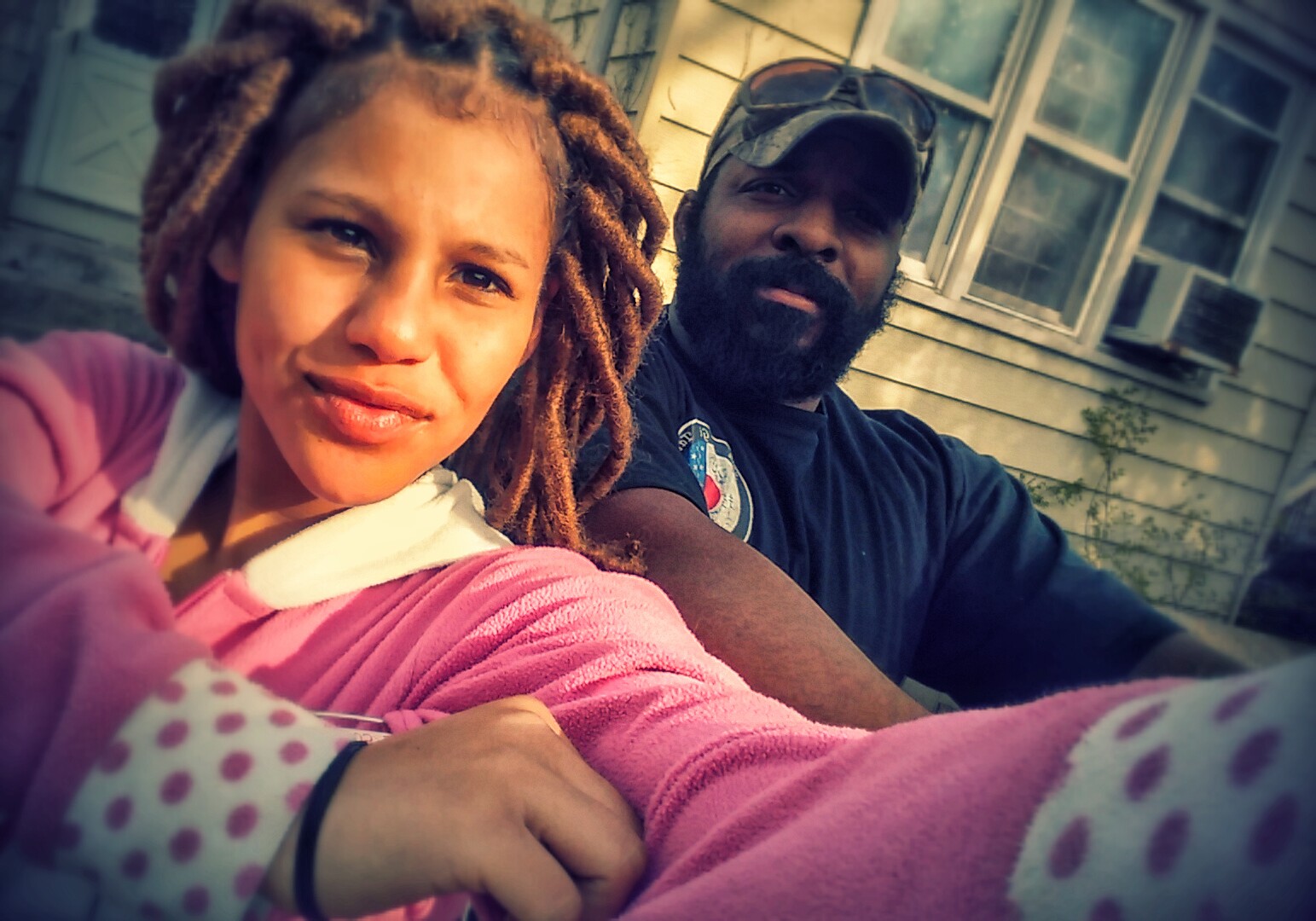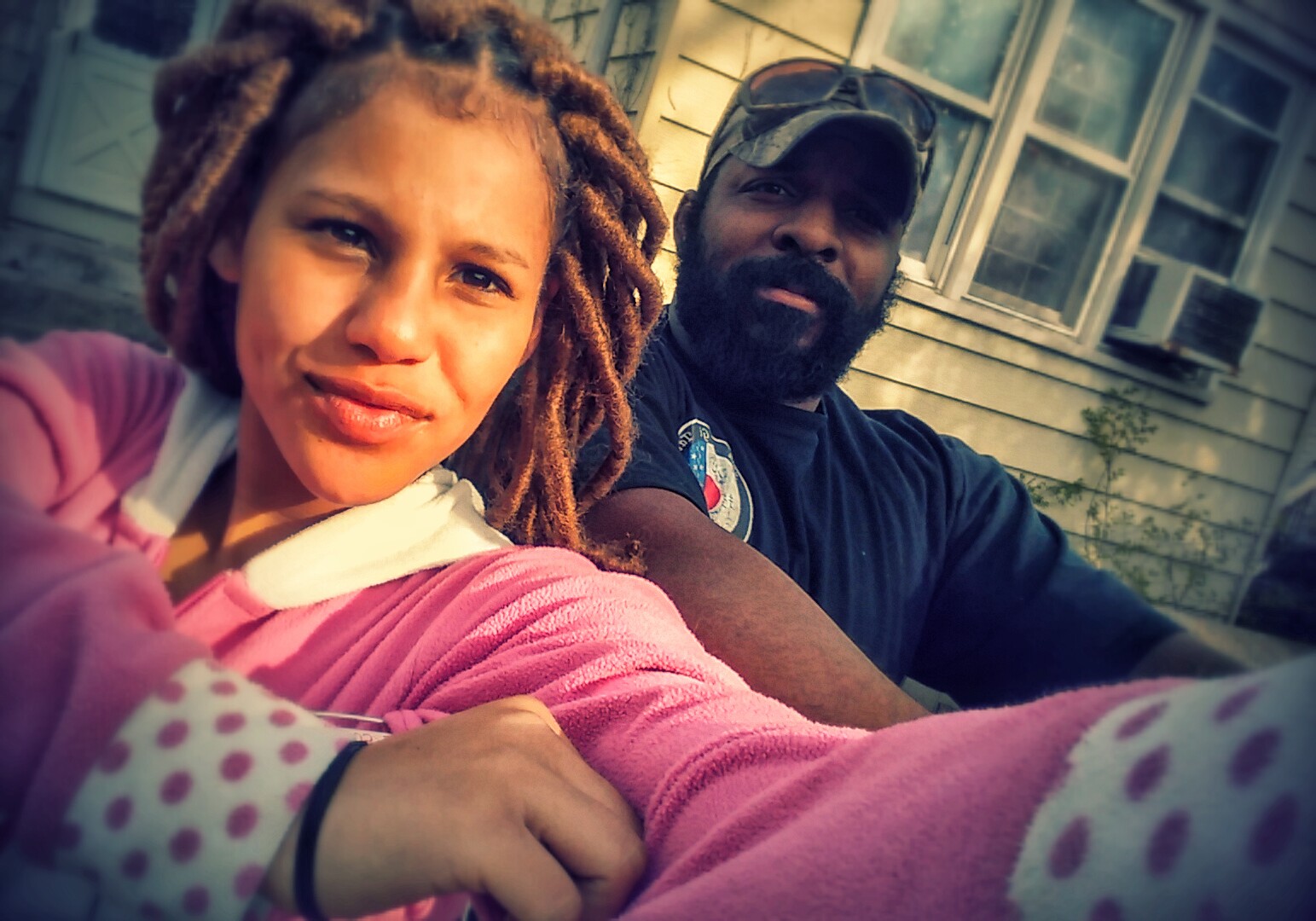 David Elias from New Jersey (see photo of David with daughter Jasmin) started food gardening in 2010 after losing his job. The immediate economic need to supplement his family's nutritional needs precipitated the gardening effort. "What motivates me is giving my family an opportunity to eat better at affordable prices and allow them to eat real food that is not processes junk," says Elias.
For Elias, food gardening for the family awakened other visions and opportunities. As a jujitsu teacher and competitor, Elias started seeing the benefits of eating cleaner. Soon he was growing so much that he could sell the extra to friends, family, co-workers, fellow athletes and coaches. "I'm usually everyone's first choice over the supermarket," explains Elias.
For 2015, Elias farms a 2,500 square foot garden in his backyard. "My business philosophy is simple:
I want to provide quality fresh items at an affordable price," said Elias. This year, in addition to providing for the family, Elias hopes to generate a $2,000 profit.
Elias was inspired by a PBS show on gardening where the host broke tradition with plant and row spacing, resulting in a plush garden. More recently, Elias began adopting SPIN (small plot intensive) practices, which focus on maximizing output and selecting crops with economic potential. For 2015, Elias will raise a variety of lettuces and herbs, micro-greens, cucumbers, kale, radishes, potatoes, squash, beets, Swiss chard, tomatoes and peppers. In the past, Elias sold eggs and meat rabbits, something he will expand into as he gets the veggies portion of the farm established.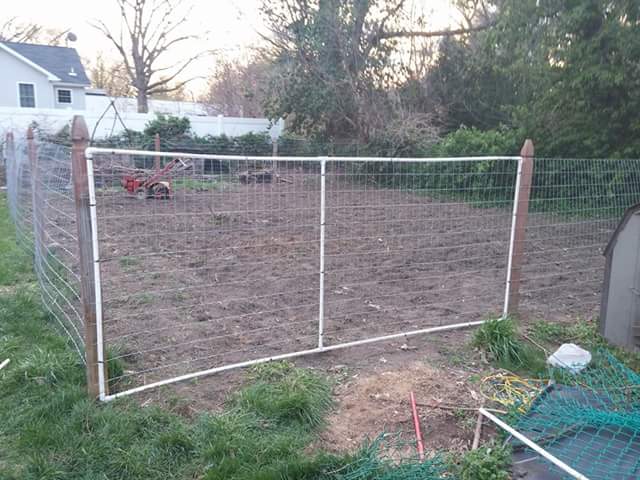 "My proudest achievement was going from working a cushy union job to making half of what I used to. The only way I was able to keep my house and feed myself and family was by creating my backyard farm. It's not just a business, most importantly to me it's a lifestyle," said Elias. Elias remembers growing up and spending time with his great grandparents who instilled in him a way of life and a set of values – which carries over to his small farm enterprise.
Entering his 5th season, Elias passes on these words of wisdom for anyone who wants to get into market gardening: "Just get started! Don't sit on the sidelines wishing or making excuses for why you can't do it. When I first started in 2010, I was collecting unemployment and all I had was a shovel and a broken rake."
With his market farm, Elias is touching many lives in a practical and inspiring way. Elias is yet one more example of how you cannot separate the human element out of food. Does Elias have a message that is two steps ahead of industrial farming?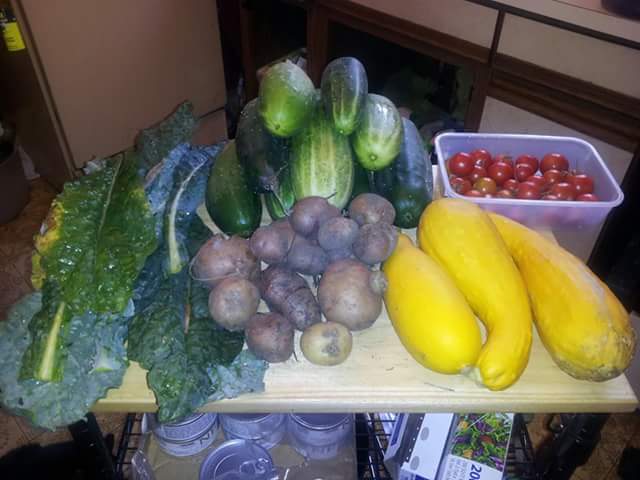 Want to Become a Market Farmer?
David Elias uses and encourages others to use http://backyardriches.com/  an online learning program also known as SPIN. You'll learn how to turn a garden into a business, generate steady income and achieve a minimum of $1,000 in income per 1,000 sq. ft. of garden space.