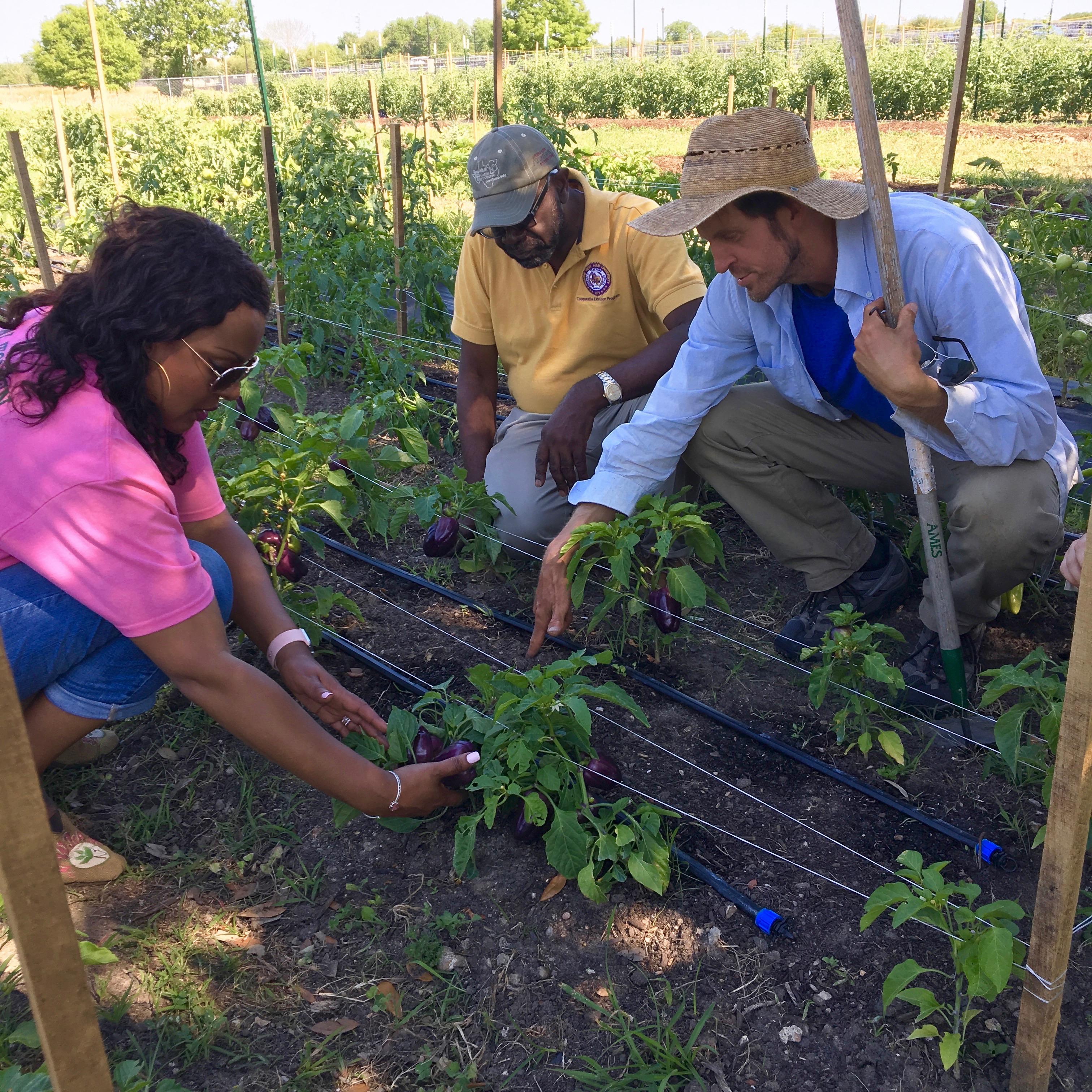 Touch the Soil News #894(Feature photo – courtesy of Recipe for Success)
It began by giving monthly hands-on classes that put children in touch with their food from seed to plate. Soon gardens were added and programs such as after-school activities, summer camps, parent classes and community outreach evolved.
In their 11th year, Hope Farms – the outreach platform for the non-profit Recipe for Success – has empowered more than 30,000 children in Houston and beyond with knowledge and skills to lead a healthier life. http://recipe4success.org/
Hope Farms is yet another example of the nation trying to re-invent itself. Common to these types of undertakings is the addition of volunteerism to cash economies and creating a food chain where caring and health motives outpace the profit motive.
Want More? - Sign up below