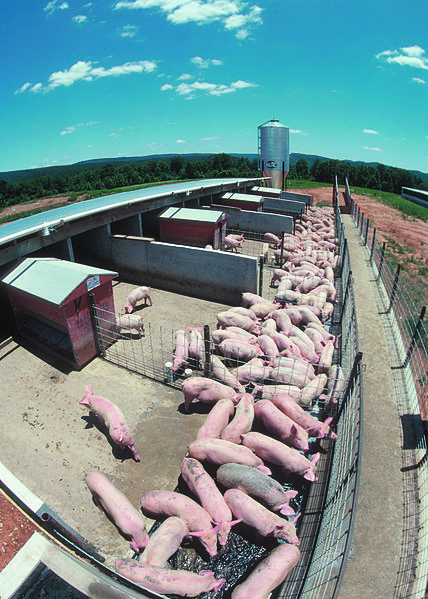 Touch the Soil News #936 (Feature photo – Finishing Hogs – NRCS)
Iowa is the state with the most factory farms – approximately 10,000 of them. A factory farm – or CAFO – is when thousands of animals are forced into confined spaces for growing prior to slaughter.
According to a new report by Food & Water Watch, more than 22 billion gallons of manure are produced in Iowa each year – that's almost 70 gallons for every person in America.
Now, a coalition of 55 environmental, citizen and agricultural organizations are calling on the Iowa Assembly to support legislation for a moratorium on new and expanding factory farms. Of the 750 water bodies in Iowa, over half of those tested have been found to be impaired – largely from factory farm pollutants and activities. You can read the full report here:
https://www.foodandwaterwatch.org/news/iowans-lead-charge-against-factory-farming
Want More? - Sign up below