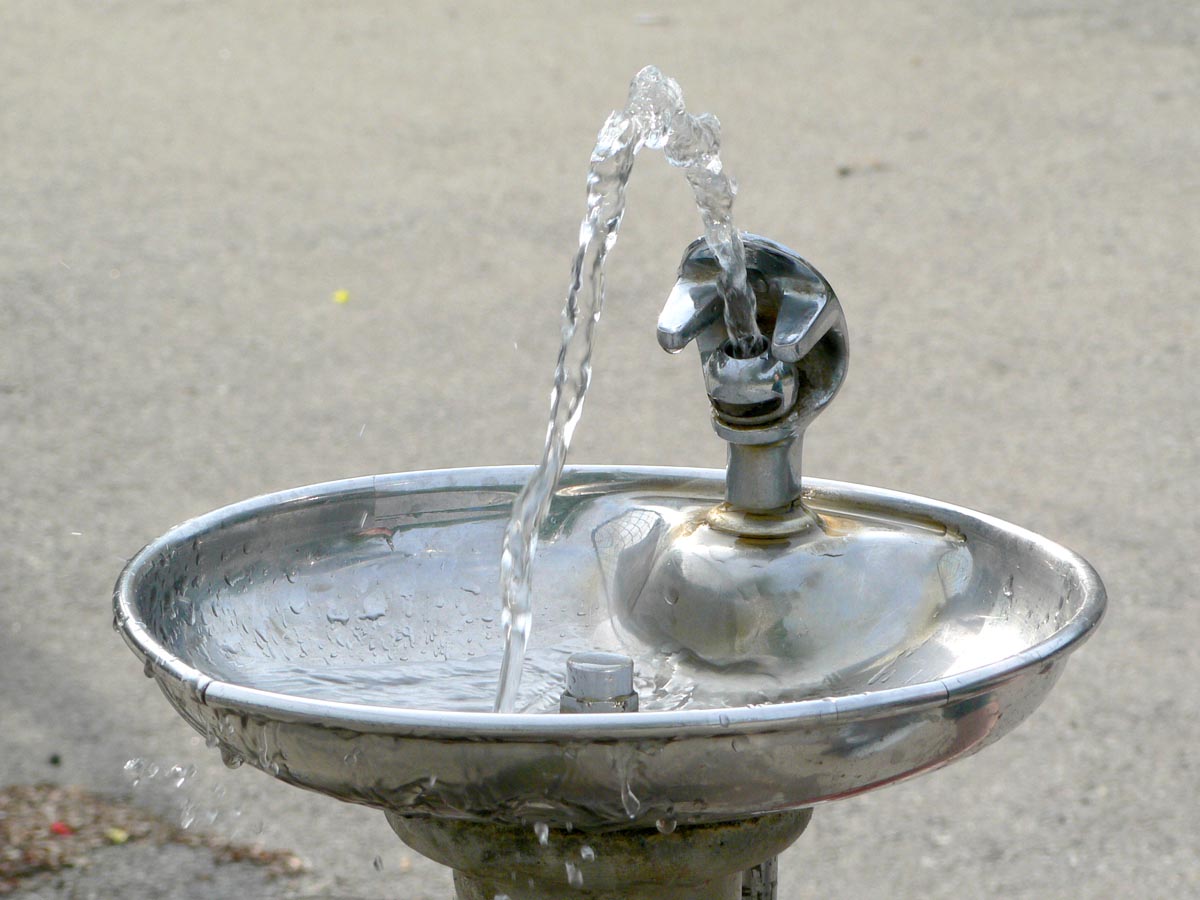 Touch the Soil News #1042 (Feature photo – Water Fountain – CCA SA 3.0 Unported)
How you answer that question may depend upon whether or not you've experience the ravages of drought – economic, land subsidence (sinking), personal sacrifice and environmental degradation.
While it is not making history (it really should be) few are aware of the damages that have been incurred in California from ongoing droughts. California is the nation's fruit and vegetable basket.
In one of the largest grass-roots movements ever to unfold, conservation groups, agricultural organizations, environmental justice organizations, water agencies, local governments, businesses and politicians have all come together to get more than 600,000 signatures and put a $8.9 billion water bond on the ballot this fall. The bond would finance a broad range of restoration and protection projects for drinking water, agriculture and the environment.
Estimating a debt bond of $8.9 billion over 20 years at a rate of 3.5% would result in an interest cost of $3.5 billion, bringing the total cost to $12.4 billion – or $310 per California resident.
The California Water Bond of 2018 has a special website you can visit to get the details. This kind of project can seem enormous and perhaps over-the-top for many. Worth of note, however, is that none of the financing from this bond is for desalination or creating more drinkable or farming water. Hence the much larger issue of sources of water remains unanswered.
It is the feeling of Touch the Soil News editors that in the not-too distant future, the nation as a whole may have to consider water-related projects that top $1 trillion. Projects of this size may push the nation to consider very low interest financing from the Federal Reserve Bank itself.
You can learn more at: https://waterbond.org/
Want More? - Sign up below