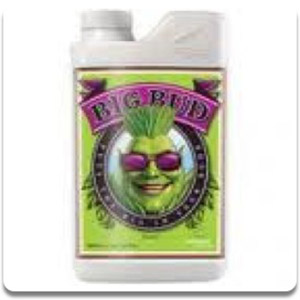 The first point to touch on is the retail products and prices in the marketplace right now. If you have a nutrient program right now, we highly recommend reading each of the derivitives are. We want to know what each of the products in your program are derived from so we can find a solution. We will start a well known source for providing quality products. Not many will argue with that statement, they will mainly argue with the price of Advanced Nutrients products.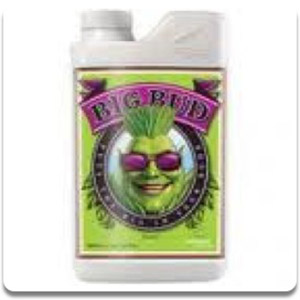 Starting with Big Bud
Looking at the back of the label I see that this product is
Derived from:
Mono Potassium Phosphate (MKP) – Shop Now
Potassium Sulfate (Sulfate of Potash or SOP) – Shop Now
Now that we know what the active ingredients are, we can find a solution to our CA$H problems. Start with Google, Yahoo! or use your favorite search engine and lets search the derivitives.
After searching "Mono Potassium Phosphate" – we find www.kelp4less.com on the 1st page of your search results with a product description explaining what MKP (Mono Potassium Phosphate) is. How it works and how to use it in a hydroponic or soil environment. We also provide accurate, high resolution photographs of the product.
For 1 Quart of Big Bud by Advanced Nutrients, the best price I can find today is $37.45.
At www.Kelp4less.com you can get 1 Pound of Mono Potassium Phosphate (MKP) for $12.00 and 1 Pound of Sulfate of Potash soluble powder for $8.00. Now totaling $20.00 we have 2 pounds of this product and no idea how to use it. "Advanced Nutrients explains to me how to use the product." Correct. Kelp4less.com will explain how to use our products as well. All of our items are labeled with instructions and packaged in resealable packages for easy storage.
Now the idea and concept to understand is we spent $20 at Kelp4less.com and received 2 Pounds of product. 1LB MKP and 1LB SOP Powder. Using 1 TSP per Gallon of MKP and 1/2 Gram per gallon of SOP Powder you now have the equivalent of Big Bud by Advanced Nutrients. But now think how many Teaspoons of MKP you have. Think about how many 1/2 Grams you have of SOP Powder. You can make many, many GALLONS of this product. That's right folks I said GALLONS not Quarts. Many, many GALLONS for $20??? At Kelp4less we work hard to provide the best quality product at the lowest cost.
---
Here is another great example: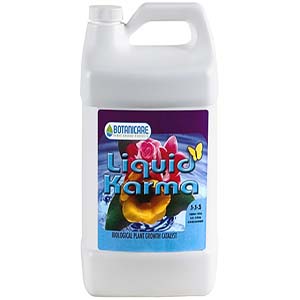 As of today Liquid Karma is $22.70 for 1 Quart. Is there a way we can get the same active ingredients at a cheaper price?
The active ingredients in Liquid Karma reading directly from the back of the label state:
Derived From:
Kelp Seaweed Extract. – Shop Now
Other NON-Plant Food Ingredients:
Humic Acid – Shop Now
Yucca – Shop Now
Kelp/Humic Blend from Kelp4less.com 1 Pound is $15.99. and 4 ounces of Yucca is $12.30. Your total at Kelp4less.com is $28.29. "Now that's more expensive than Liquid Karma" you say? Why yes, you are correct.The idea and concept we need to remember is we can make many, many GALLONS of Liquid Karma with a 1 Pound Kelp/Humic Blend and 4 ounce Yucca from Kelp4less.com. There I go again capitalizing GALLONS. Trying to make a point. I hope you understand.
We can go through all of the products you find on the shelf in your garden store and do the same thing. One at a time we will discover the exact same result. I can make many, many gallons of product instead of buying the retail priced products you find at your local garden store.
Now that our CA$H problem is resolved we can focus on more important stuff such as watching old episodes of Fraggle-Rock!!.