March 23, 2015 │Beijing, China
Reuters reports that China's top agricultural officials are opening up to more food imports. Recently, Han Jun, deputy director of the Office of Central Rural Work Leading Group, the country's top decision maker on rural policy stated: "In the past we were exhausting our resources and environment in pursuit of yield, and now we have to focus equally on quantity, quality and efficiency and particularly the quality of grain output growth, environmental protection and sustainable development."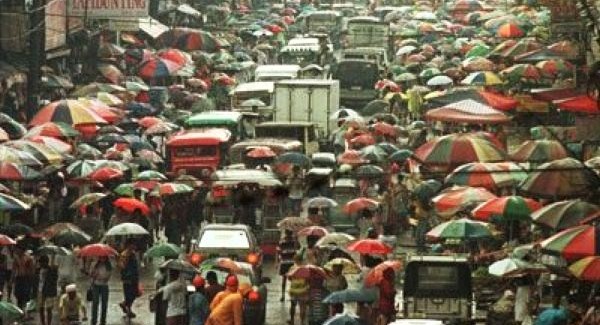 Jun's statement is full of implications for American agriculture China's focus on yields has resulted in exhausting agricultural resources – which means water, groundwater and topsoil pollution.
Jun also hints that focus on yields compromised food quality. Is it possible the U.S. pushing its resources beyond sustainability?
Historically, China had a benchmark of raising 95 percent of its food. With that not working, the benchmark has been lowered to 85 percent. Qian Keming, chief economist at China's agriculture ministry stated: "China's grain production should be capped at 610 million tonnes, rather than the previous level of 650 million tonnes, which is close to the country's maximum capacity and puts its resources and the environment under strain."
Used for a variety of food products and feeds for meat animals are soybeans. China's entrance and escalation in buying soybeans for import has been nothing short of stellar (See info graphic #1). University of Illinois economist, John Newton, recently reported that nearly one out of every four bushels of soybeans produced in the U.S. this year will go to China. Over one fourth of America's prime farmland is planted to soybeans each year. At the present price for soybeans, China's bill for importing 74 million metric tonnes of soybeans in 2015 (approximately 75 percent of the global soybean trade) could reach $25 billion or more.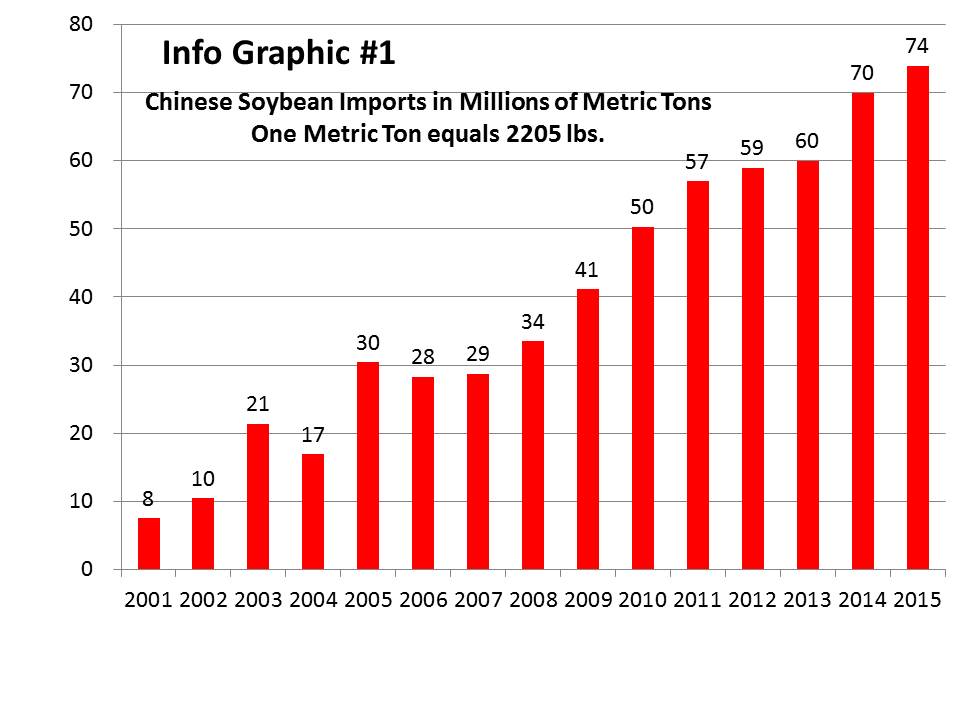 China, like other nations needing to import food, wants to protect itself from the volatilities of the free market and own and control food production. Chinese interests have in recent years opened farm enterprises in Cambodia, Laos, Kazakhstan, Philippines, Bolivia, Cuba, Russian Federation, Benin, Cameroon, Ethiopia, Madagascar, Mali, Nigeria, Sierra Leone, Tanzania, Uganda, the Congo, Zambia, Zimbabwe, Sudan, Mozambique and Angola. Two years ago Chinese interests purchased Smithfield – America's largest pork company.
Globally, checkbooks seeking food are expanding. Today, 23 percent of all global food production is traded. Uploaded here is a video clip on Chinese food security done by a language school that touches the issues better than mainstream news.
Want More? - Sign up below