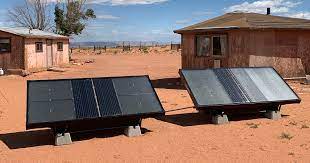 Touch the Soil News #1830 (Feature Photo – Hydropanels – Courtesy of Source Global https://www.source.co/)
  Creating drinking water and perhaps water for a modest attempt at food plants is a big thing – getting the attention of the world.
FoodBev Media brings us the story of Source Global, that just received $130 million in venture capital funding for their hydropanels. Source Global's hydropanels have been installed in over 50 countries and investors include Bill Gates and Blackrock Investments.
What do you think is the potential for this technology?  You can read the full story here: https://www.foodbev.com/news/source-global-raises-130m-in-series-d-equity-financing/