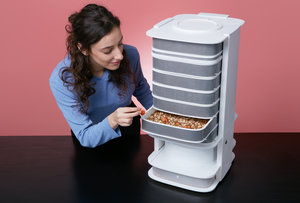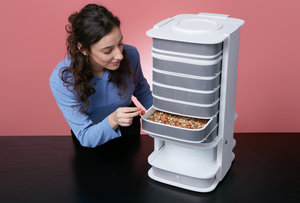 Touch the Soil News #980 (Feature photo – Insect Hive – Courtesy of Livin Farms https://www.livinfarms.com/               
Called the insect hive, this tower appliance is all you need to grow mealworms for edible protein. After tedious research and development, the current form of the hive has been developed and is now ready for sale for $699.00.
Co-founders Katharina Unger and Julia Kaisinger were able to raise $145,000 from 830 different backers to help bring the project to the market.
Want More? - Sign up below