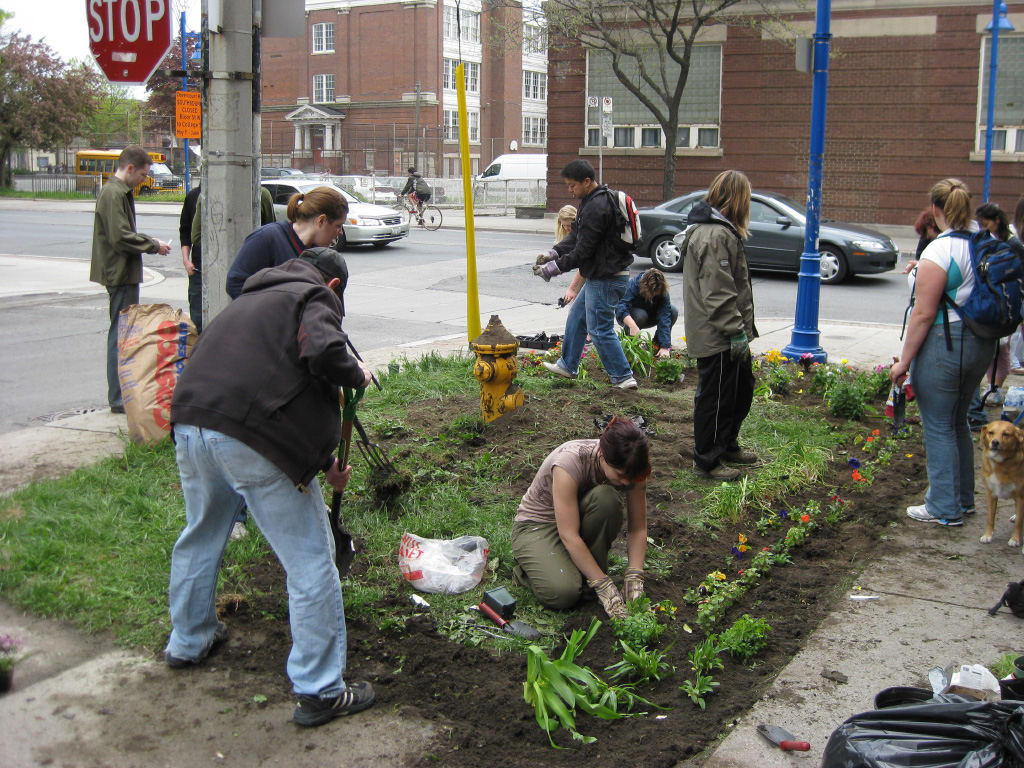 Touch the Soil News #601 (feature photo courtesy of gorilla gardening)
"Planting gardens – that are free for everyone, in space that belongs to everyone – shows people that our neighborhoods can be so much better. Our mission is to cover San Diego head-to-toe in free food."
Devon Lantry, a founding member of Eat San Diego
Growing food in public spaces has been a simmering social movement for several years. Decades ago, when my mother was a teenager living in Switzerland during WWII, city parks where planted into potatoes. It was a public project to stabilize access to food during difficult times.
In an interview with Devon Lantry (26), The San Diego Union Tribune uncovered some of the thinking of Devon's organization – Eat San Diego. The motives for planting free food include concerns about global warming, unsustainable farming, unstable agriculture markets, food insecurity and our sense of belonging and community. The idea of more green spaces in cities to mitigate heat from asphalt and other sources is gaining traction.
You can see the full story here: http://www.sandiegouniontribune.com/lifestyle/people/
Financially, Devon and his group (Eat San Diego) receive a paltry grant for $90 a month to cover the expansion of the project. However, most of the project is not limited by simply dollars. The project runs on shared seeds, materials and volunteers. To aid the effort, Devon's boss (as he holds a full time job) offered an open space in front of their office for a free-food garden – which became a bulletin board for the concept and helped launch the movement.
So, are Devon and his associates engaging in something that will never amount to much? Perhaps not. Most major cities are already eyeing the benefits of heat remediation through gardening. Then there are the hundreds of blighted areas in the nation's cities called food deserts – no access to fresh and healthy foods. Then there is the growing trend towards urban farming. Then there is the trend towards random acts of kindness. Then there are the hundreds of non-profits that have sprung up over the last few years to create better communities around urban food. Then there is the emerging guerilla gardening movement that is all about turning public spaces into food gardens, but without explicit permission (see video below).
Want More? - Sign up below