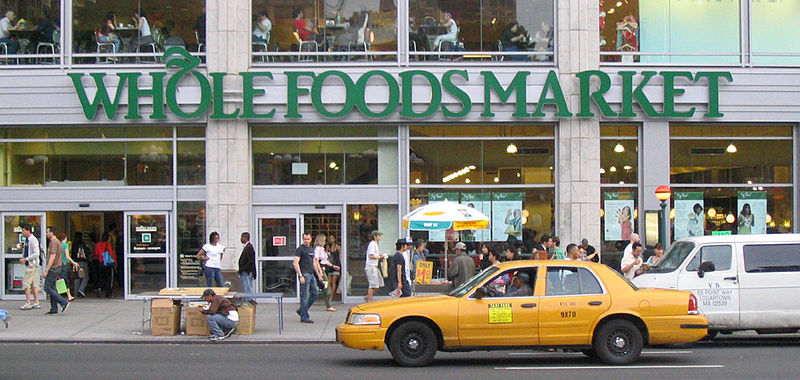 Touch the Soil News #789 (Feature photo courtesy of Aspersions)
Events in the food chain are ripe with insights. The recent purchase of Whole Foods by Amazon has heightened the competition. This morning, it was official that the Amazon owned Whole Foods. Shoppers to Whole Foods found some of the prices reduced. This sent shock waves through the stock market as relates to grocery stocks.
Amazon stock was up by about $1.00 which translated into about $504 million in new wealth. However, NASDAQ had a different story about Amazon's grocery competitors. Over the past few days, the market value of Wal Mart, Kroger, Costco, Sprouts and SuperValue were down almost $12 billion dollars.
The irony of this event is that the largest blocks of stock in all of these companies are owned and controlled by institutional investors. The largest institutional investors in Amazon, Wal Mart, Kroger, Costco and Sprouts are materially the same.
So Amazon gains $504 million in new wealth while six of the largest other grocers lose about $12 billion. Make no bones about it that the $12 billion in lost wealth is a dark cloud hanging over employees and suppliers in the food chain. Saving a few pennies at Whole Foods, can cost the broader economy dozens of multiples more. If you don't have a paycheck what do lower prices at Whole Foods mean?
Want More? - Sign up below