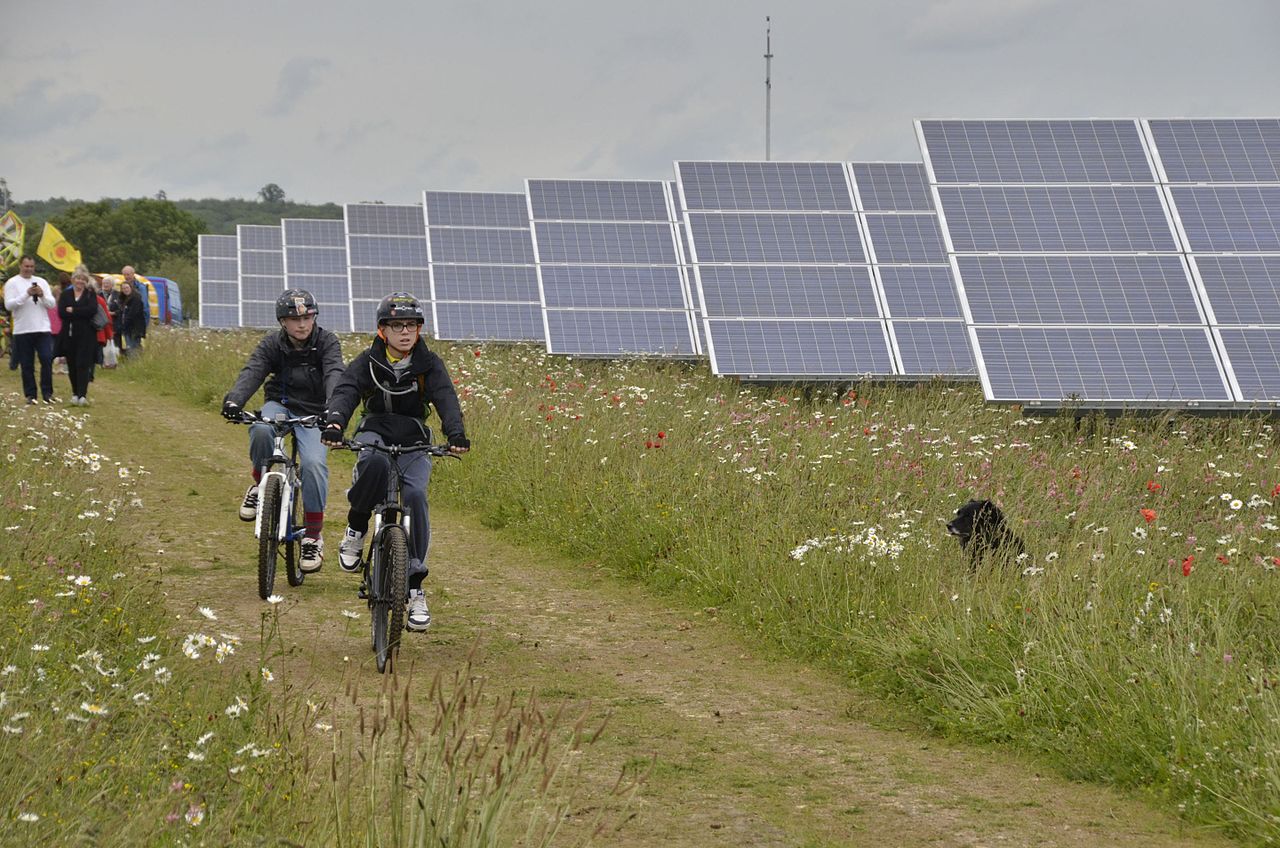 Positive Future #51 (Feature photo – The Westmill Solar Co operative in England is the largest community-owned solar farm in the world – CCA SA 3.0 Unported – Ben Cavanna)
Making the news early this year is a BNEF (Bloomberg New Energy Finance) report. Investment in clean energy in 2017 was $333.5 billion – of that amount, solar was $160.8 billion.
China invested $132.6 billion in clean energies, while the U.S. came in second at $56.9 billion. Globally, Investment in clean energy since 2010 is $2.5 trillion. You can read the full report at the following link:
https://about.bnef.com/blog/runaway-53gw-solar-boom-in-china-pushed-global-clean-energy-investment-ahead-in-2017/
The big news is that early estimates project new solar capacity in 2018 to reach 107 gigawatts. Depending upon conditions and usage, 1 gigawatt can power from 350,000 to 700,000 homes. This means that under ideal conditions, new solar additions in 2018 could power 75 million homes – maybe more for modest and energy efficient homes. Utility scale solar projects cost 20 percent less than just two years ago.
Want More? - Sign up below