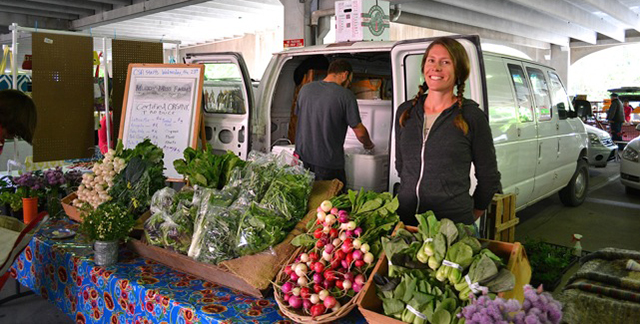 Touch the Soil News #305
Located in Southeastern Iowa is Johnson County – home to some 132,000 people. Recently the Johnson County Extension service created a new position – a first in Iowa (maybe in the nation). The position is for a Local Food and Planning Specialist for Johnson County. The position is designed to bolster the local foods supply chain around the Iowa City area – the county seat of Johnson County.
Unlike the USDA which is focused primarily on industrial agriculture and exports, Johnson County wants to develop and expand the production and consumption of food in the Iowa City area. The County just hired Shanti Sellz, an organic farmer and community organizer for the full-time position of Local Food and Planning Specialist.
The citizenry of Johnson County want more local food, but being able to produce in urban areas is limiting. So the goal is to help facilitate small producers to find ways to thrive in Johnson County. In addition to finding land, Sellz wants to help small local growers sell to institutions such as schools, hospitals and the local university.
The hiring in Johnson County, Iowa of a full time local food and planning specialist – is a historical event. Redirecting the flow of food dollars, encouraging small scale production and significant public and non-profit participation in food is 180 degrees opposite of the industrial food model. The growing adoption of food and agricultural policies at the city and county levels – if it continues – is a game changing development in the kind of capitalism we interact with.
Shanti Sellz has been hired to head up a formal county-wide effort to direct policy, funding and public participation into a more localized food chain. Johnson County, Iowa (132,000 citizens) has set a new bar for other communities to follow. (photo courtesy of Shanti Sellz)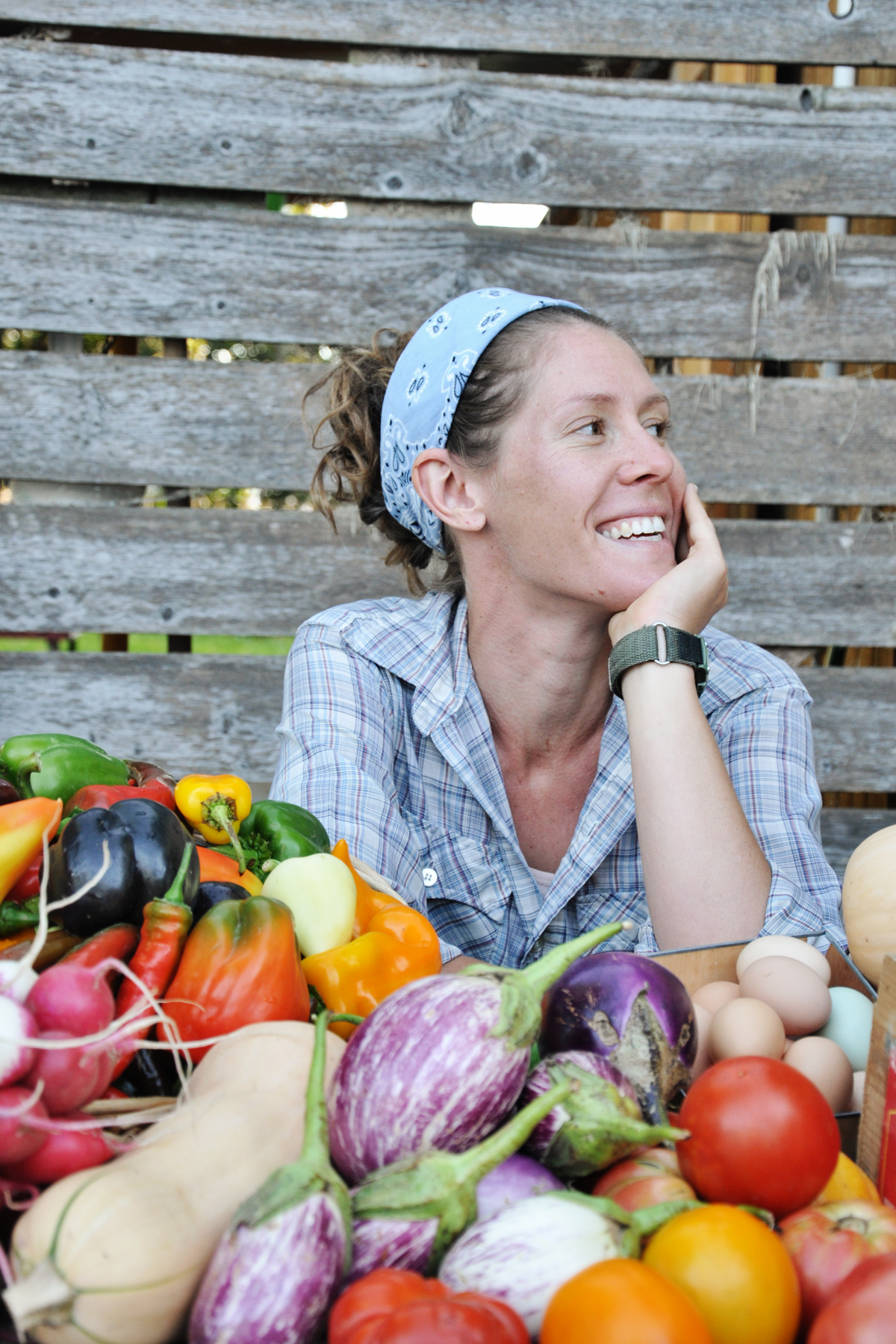 One of the visions Sellz has it to create a Food Hub. A food hub is an organization that steps in and does the marketing, interim warehousing and delivery of local food so the farmer doesn't have to. So instead of every small farmer having to have a refrigerated produce truck, a Food Hub truck can create better efficiencies.
Sellz explains that the County has 160 acres of vacant land in Iowa city. The plan is to lease that land to small farmers and non-profits to grow food. What makes this interesting is the increasing entry into local food production by non-profit entities.
Sellz will work with the Johnson County Food Policy Council. The Council's function is to explore and formulate policy for creating a robust local and sustainable food system.
Want More? - Sign up below