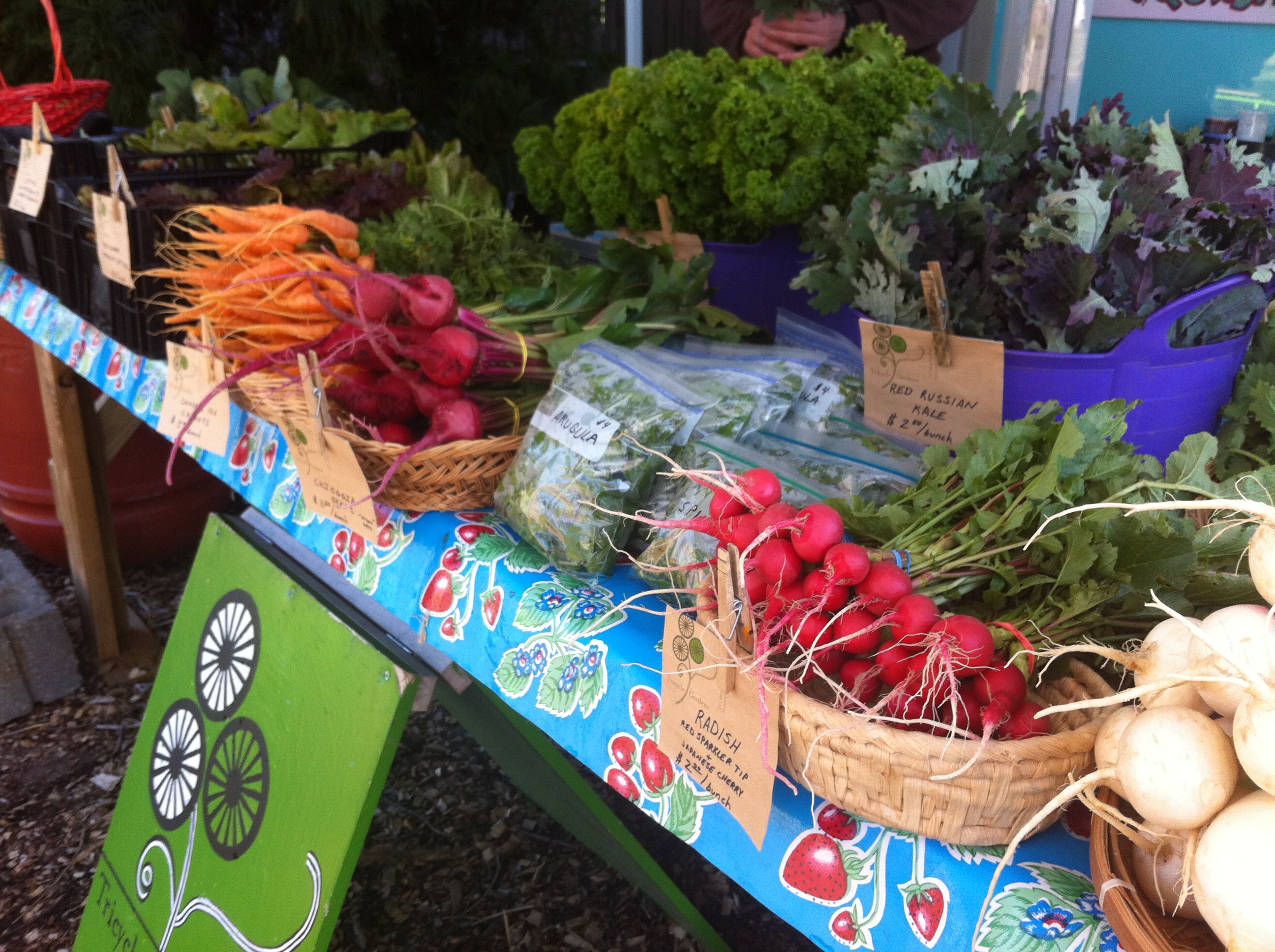 Touch the Soil News #303
Recently Richmond Magazine (Richmond, Virginia) published a story on the growing localization and urbanization of food in the city. Richmond, Virginia is a city of about 220,000 people and is considered to have large food-deserts within its borders. A food desert is an area lacking in grocery stores and adequate access to affordable food. In 2012, Richmond was identified as the largest food desert for a city of its size in the United States by the Community Development Financial Institution Fund. Last year (2015) a study found that 22.8 percent of Richmond's residents have some food insecurity.
New food activities in Richmond are about people working together to learn about raising food and eating healthier – not what the industrial food system has to sell. (photo courtesy of Triciycle Gardens)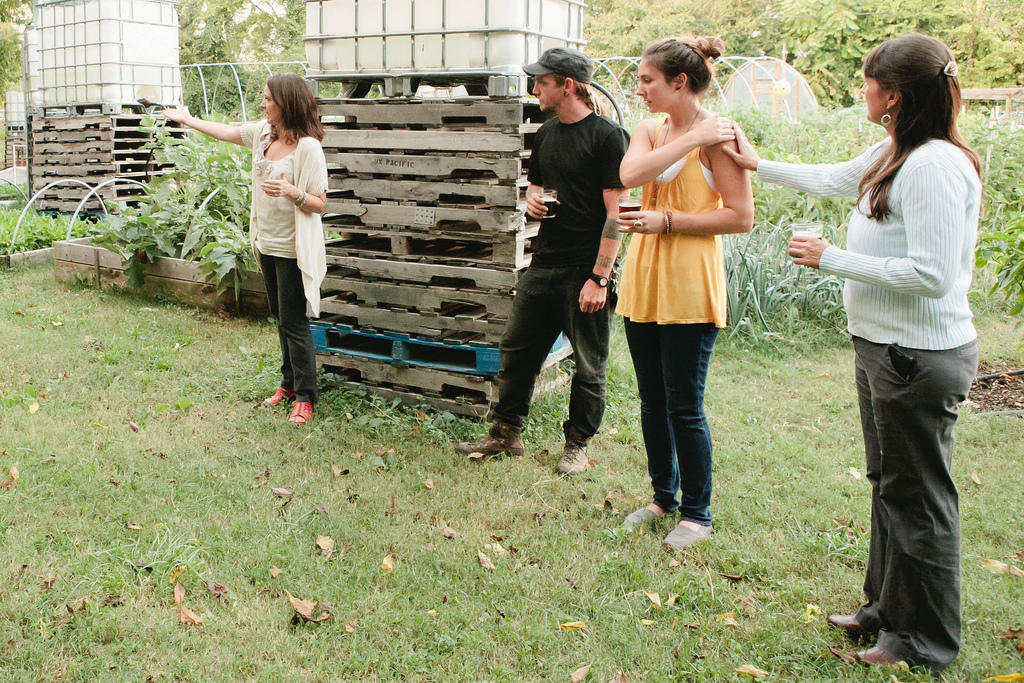 Recently, however, things are happening in Richmond relative to improving access to food. While much needs to be done, a number of spontaneous things are happening. Interesting is that these are real grass-roots efforts that do not include Federal or State intervention into this food crisis.
The 31st Street Baptist Church, which owned 3 empty city lots, has turned them into urban food gardens. The church sponsors free lunches every day for the homeless and hungry that now are eating fresh produce from the church gardens.
Tricycle Gardens – a non-profit – has commenced a 4-prong attack on food insecurity. 1) Establish an urban farm for community education – helping adults and children get food-growing skills to take home or to a community garden. 2) They have developed five (5) community gardens by organizing the resources and volunteer structure needed to design, plant and maintain the gardens. 3) Establish a "Learning Garden" program that connects community centers and schools with nutrition education and healthy food access. 4) Create the Healthy Corner Store Initiative which works through small neighborhood stores in offering access to affordable, healthy local food. They have established relationships with 14 neighborhood stores.
The City of Richmond has sponsored at least six (6) community gardens to enable access to food-growing resources.
Two of Richmond's hospitals have created "healing gardens" on their premises.
There are now 48 farms within a 100-mile radius of Richmond producing and getting fresh food into smaller local stores.
The number of plain old citizens (not farmers) working together at the food level is new for America. Different from the past when most folks had food gardens – the present is about sharing resources and talent. Working together in the economic realm could get larger and spread to other arenas of need besides food.
Following is a short video clip on Richmond's emerging food renaissance.
Want More? - Sign up below