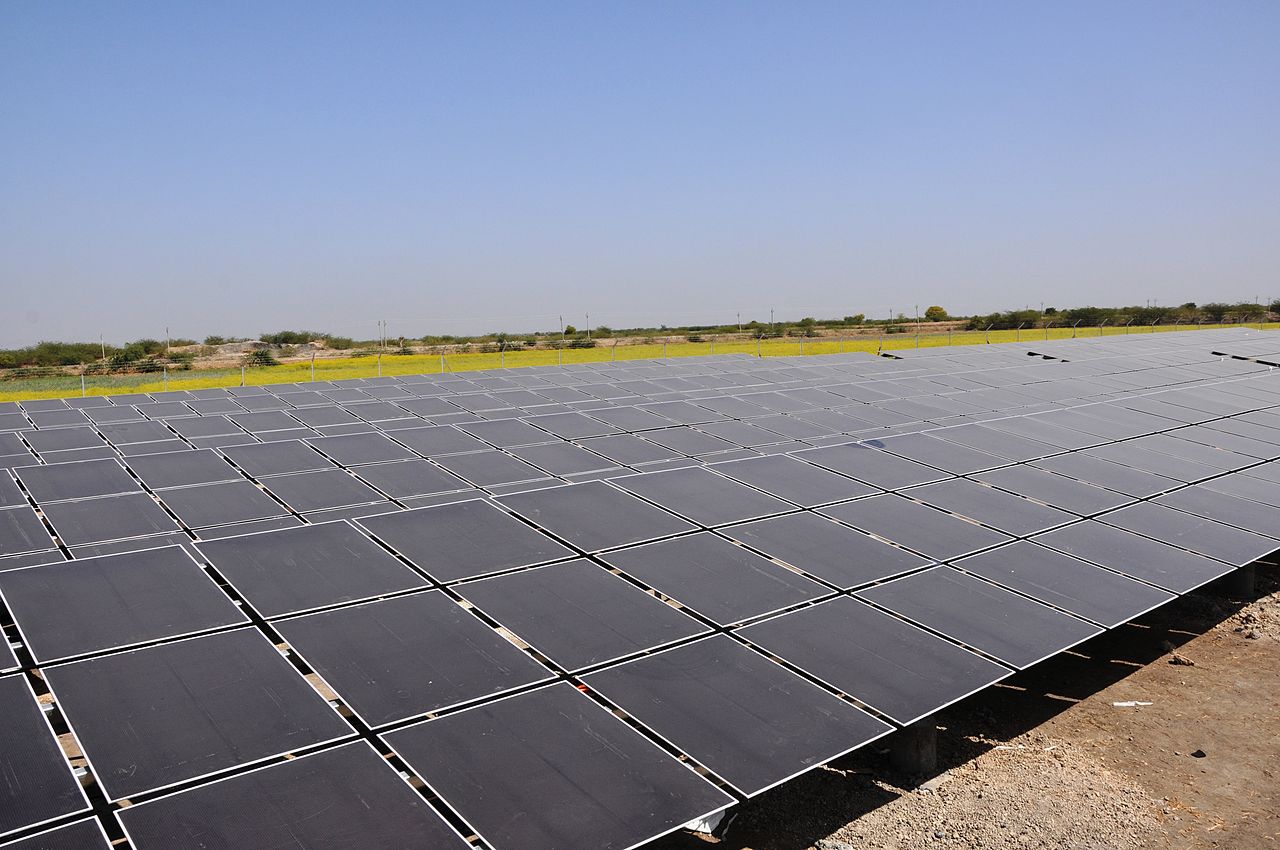 Positive Future #41 (Feature photo –– CCA SA 3.0 Unported)
Most of us have never heard of Pavagada, India. It is a modest town of some 28,000 people. On the outskirts of this town the world's largest solar facility recently opened. At a cost of $2.3 billion dollars, the 2,000 mega-watt facility is the equivalent of two larger nuclear facilities. Under ideal conditions, this facility could theoretically power 1.5 million homes.
Not to be outdone, India announced this past week that it is authorizing three new solar projects that will produce 1.2 gigawatts of power.
So where is all of this solar interest in India going? India plans to develop a whopping 77 gigawatts of solar over the next two years. Theoretically, these projects could power 56 million homes.
Want More? - Sign up below