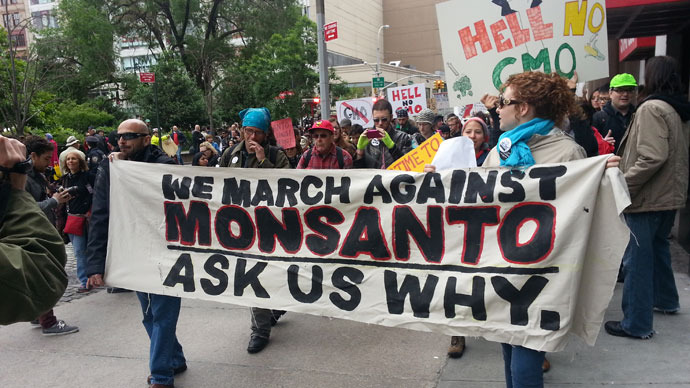 Touch the Soil News #109 includes 1 video
There is an old saying – opposition strengthens your enemy against you. In this case, Monsanto is learning the hard way what fighting against the public will can do. The more Monsanto fights and employs political lobbying and lawsuits against farmers to get its way, the more the people are growing in opposition.
Depending upon the poll, it is common knowledge that approximately 90 percent of Americans want foods labeled that have GMO ingredients. Monsanto's official position (from their Website) on this issue is as follows:
"We oppose current initiatives to mandate labeling of ingredients developed from GM (genetically modified) seeds in the absence of any demonstrated risks. Such mandatory labeling could imply that food products containing these ingredients are somehow inferior to their conventional or organic counterparts."
Indians Protest - March against Monsanto 2015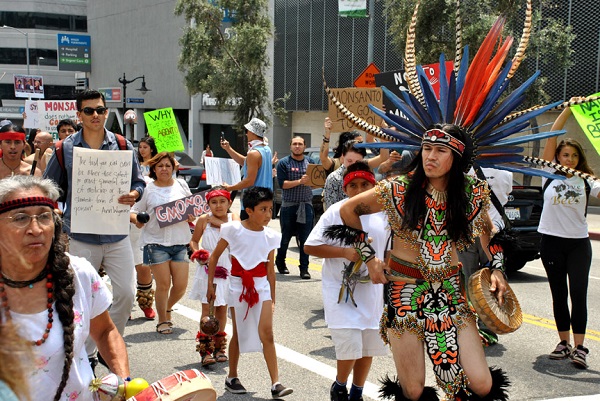 To my knowledge, there is no corporation that has stirred so much ire as to warrant an annual designated day of protest. This year was the 3rd year of the March against Monsanto Day held on May 23rd. See uploaded below a short video clip on the protests.
New York - March against Monsanto 2015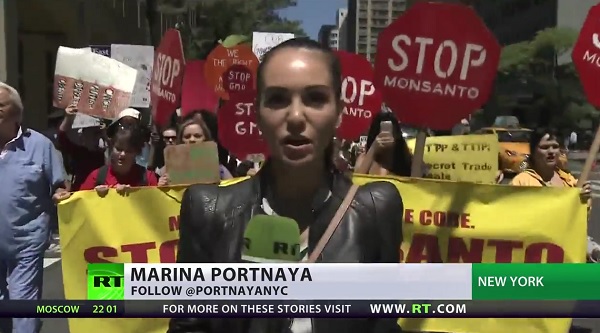 According to the British news group "The Guardian" there were marches in over 400 cities in more than 40 countries this year. Not surprisingly, the Guardian reports that Monsanto did not respond to a request for comment. Interestingly, the largest protests were not in the U.S., but Europe and South America.
Particularly colorful were protests in South America and Mexico where Monsanto GMO seeds threaten to pollute heritage varieties of corn – a critical store of genetic diversity that future generations depend upon.
Monsanto CEO, Hugh Grant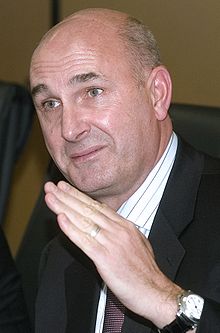 How would you like to be Hugh Grant, the CEO of Monsanto – the company that is stirring up protests around the globe? According to Grant, things are great. From Monsanto's recent 2014 Annual Report, Grant writes:
"We have increased our dividend five times since the end of fiscal year 2010 for a cumulative increase of almost 85 percent over that time period. We've set a new long-term target to at least double full year ongoing EPS (earnings per share) by the end of fiscal year 2019. I'm proud of these accomplishments and excited about what the future holds for agriculture, farmers and our company. It's a future where, through innovative partnerships and sustained investment in research and development, we're centered on creating more sustainable solutions for agriculture and farmers. On behalf of the more than 22,000 employees of Monsanto, I want to thank you for your continued support."
In Part II of this story we explore who is and who owns Monsanto.
Want More? - Sign up below