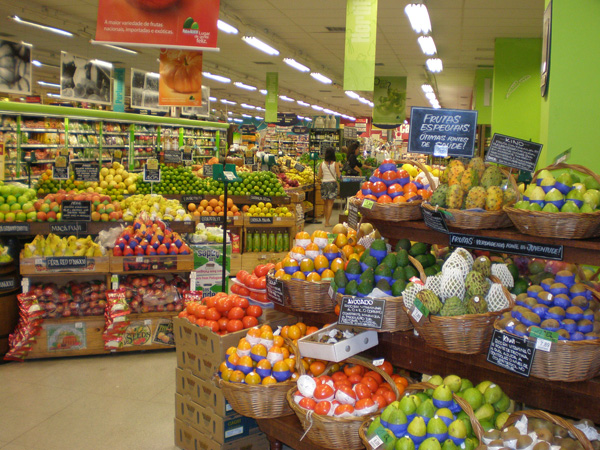 Touch the Soil News #1074 (Feature photo – Groceries – CCA SA 4.0 International)
It is estimated that the investment universe in the U.S. is about $100 trillion – $70 trillion in loans/debt bonds and $30 trillion in stock companies. A large share of the debt bonds and stocks are held by large institutional investors.
To make the point, United Natural Foods (a food distributor) announced that it was buying Supervalu (a grocery store chain). Interestingly United Natural foods is the already the largest supplier of natural foods to Whole Foods. So now it seems United Natural Foods needs their own grocery store chain to move product to make it work. Additionally, SuperValu needs to get into competition with Whole Foods to make it work.
United Natural Foods is buying SuperValu for $1.35 billion in cash and taking over $1.55 billion in debt for a total price of $2.9 billion. For 2018, United Natural Foods stock is down 16 percent and Supervalu stock is down 10 percent.
Both United Natural Foods and Supervalu are owned 100% by institutional investors, many of which are the same in both companies. Unhappy with the performance of United Natural Foods and Supervalu grocery stores, the investors hope the combined companies – and their almost 40,000 employees – will somehow deliver more money when combined than when operating separately.
Does this kind of financial dissatisfaction create a better world?
Want More? - Sign up below