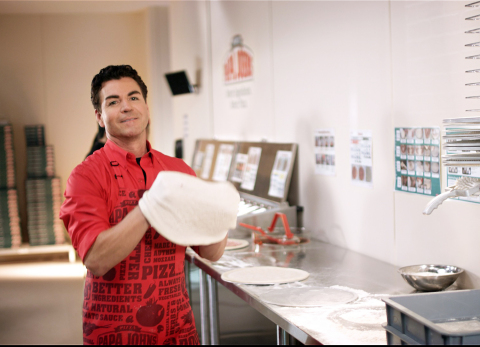 Touch the Soil News #506
Papa John's Pizza CEO, John Schnatter, has been boasting to the world that their pizza is the cleanest. He made news recently by publishing how the pizza chain will complete (by year-end 2016) the removal of 14 unwanted ingredients. What is shocking about the list is that most of us have had no idea that pizzas contained these chemical ingredients.
Now, Papa John's is no small outfit – over 4,700 locations globally selling almost $1.5 billion in pizzas and other foods a year. With 3,500 locations in the U.S. and 1,200 locations in 37 other countries, the company employs about 21,000 people.
From a Papa John's press release, the following is a list of ingredients on their way out:
Artificial colors – Synthetic Beta Carotene, Caramel Color, Corn Syrup Solids, Titanium Dioxide (color enhancer)
Artificial Flavors – Vanillin
Flavor Enhancers – Disodium Guanylate, Disodium Inosinate, Hydrolyzed Corn/Soy Protein, Autolyzed Yeast
Sweeteners – High Fructose Corn Syrup, Corn Syrup
Preservatives – Calcium Propionate, Phosphoric Acids
Thickeners – Maltodextrin.
John Schnatter, CEO of Papa John's still owns 25 percent of the company stock – a rarity in these times to have a CEO with a material stake in the company (Photo – press release version courtesy of Business Wire).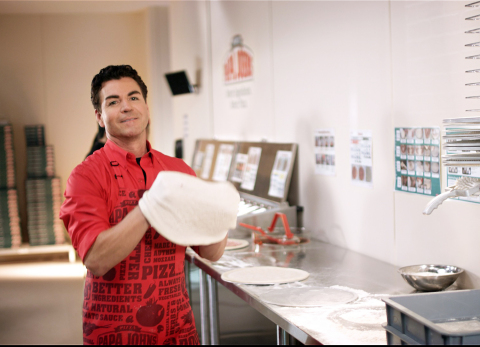 Prior to this announcement, Papa John's announced removal of BHA, BHT (preservatives), MSG, cellulose and partially hydrogenated oils. In addition the chicken used in grilled chicken toppings and chicken poppers, are now fed on a vegetarian diet without human or animal antibiotics. Not to forget, all egg ingredients are sourced from cage-free hens.
Papa John's Pizza pledge to clean foods and pizza makes one wonder – what are the other pizza chains doing? With Papa John's the No. 3 pizza chain in the world, No.1 – Pizza Hut and No.2, Dominoe's Pizza are under pressure to clean up their acts.
Following is a short video clip featuring John Schnatter:
Want More? - Sign up below