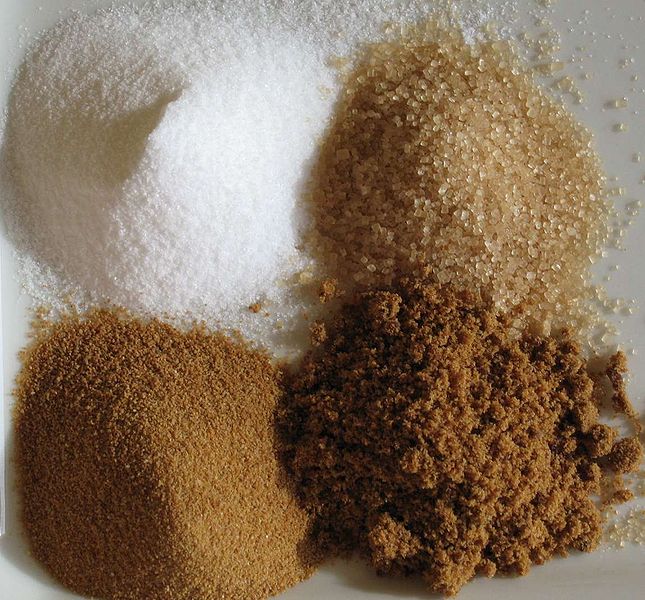 Touch the Soil News #516
With the effects of sugar in health news increasing, we were interested in a recent report by Authority Nutrition. The gist of the report was all the names that sugar has which can be used in labeling to confuse the consumer how much sugar is in a product. There were so many names that it was overwhelming.
Following is a list of sugars that can be in most every processed food product:
A large loader loads processed sugar in a warehouse. Sugar is one of the crops subsidized by the U.S. Government – making an addictive additive cheap.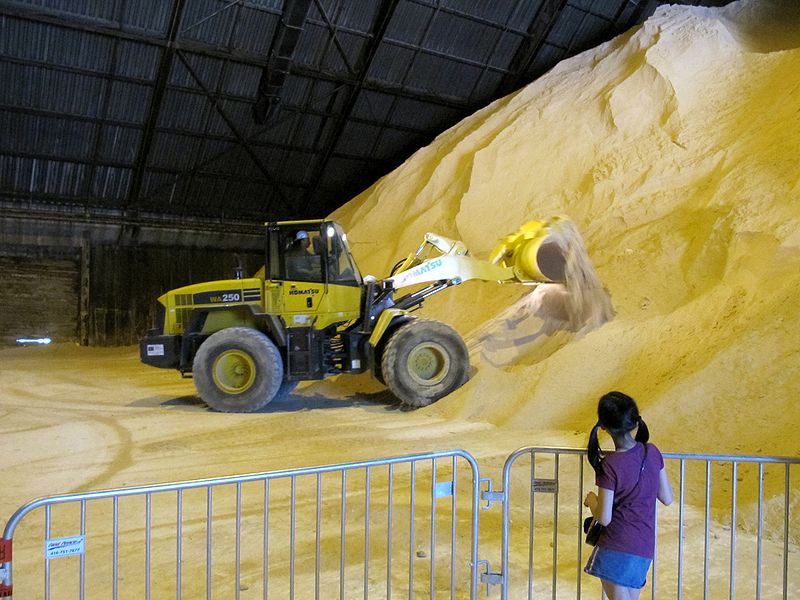 Following is a list of sugars that can be in most every processed food product. At issue, is that it becomes difficult to tally all the different forms to get a summary of total sugar in a product:
Barley malt
Beet sugar
Brown sugar
Buttered sugar
Cane juice crystals
Cane sugar
Caster sugar
Corn sweetener
Crystalline fructose
Date sugar
Dextran, malt powder
Ethyl maltol
Fruit juice concentrate
Golden sugar
Invert sugar
Maltodextrin
Maltose
Molasses
Muscovado sugar
Panela
Palm sugar
Organic raw sugar
Rapadura sugar
Evaporated cane juice
Confectioner's (powdered) sugar
Carob syrup
Golden syrup
Honey
Malt syrup
Oat syrup
Rice bran syrup
Rice syrup
Following is an informative short documentary on sugar in processed foods that is enlightening:
Want More? - Sign up below