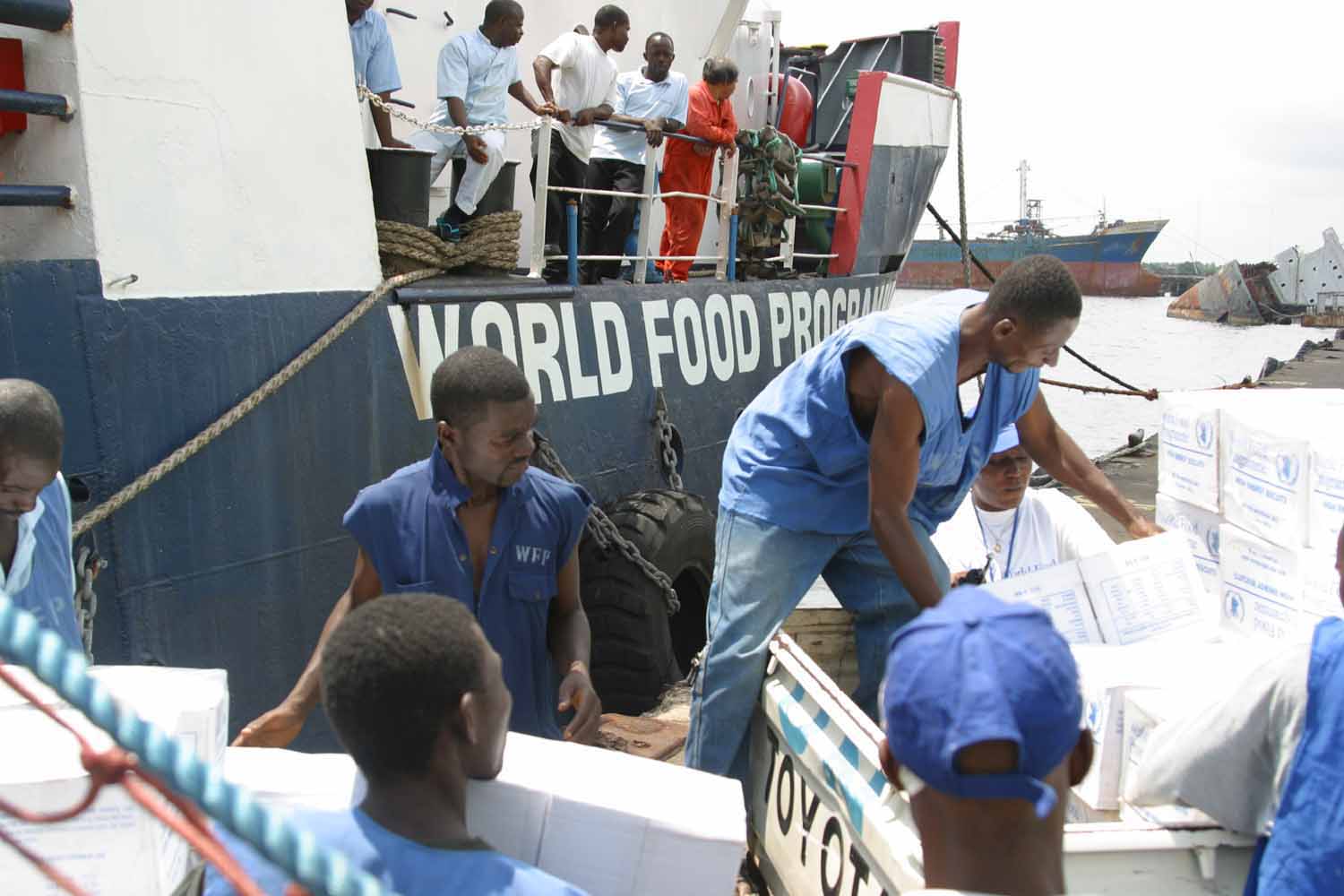 Touch the Soil News #318
We hope not. However, when looking at the theories put forth to solve hunger – one can just scratch their head.
By now, most of us have heard it all:
In theory, there is enough food to feed everyone – but it is in the wrong location.
In theory, the world has enough farmland and water to adequately feed 9.5 billion people (population today is 7.3 billion).
In theory, we can end hunger by stopping food waste. Unfortunately the food we waste is often not in the location where there is starvation.
In theory, if all the starving families had money, they would not starve. Really, will the economic system go to reform school to learn something other than labor being an expense that must be disposed of at all costs?
Unlaoding food from a World Food Programme ship in Liberia, U.S. marines secure the area. Civil and other wars are a leading cause of famine.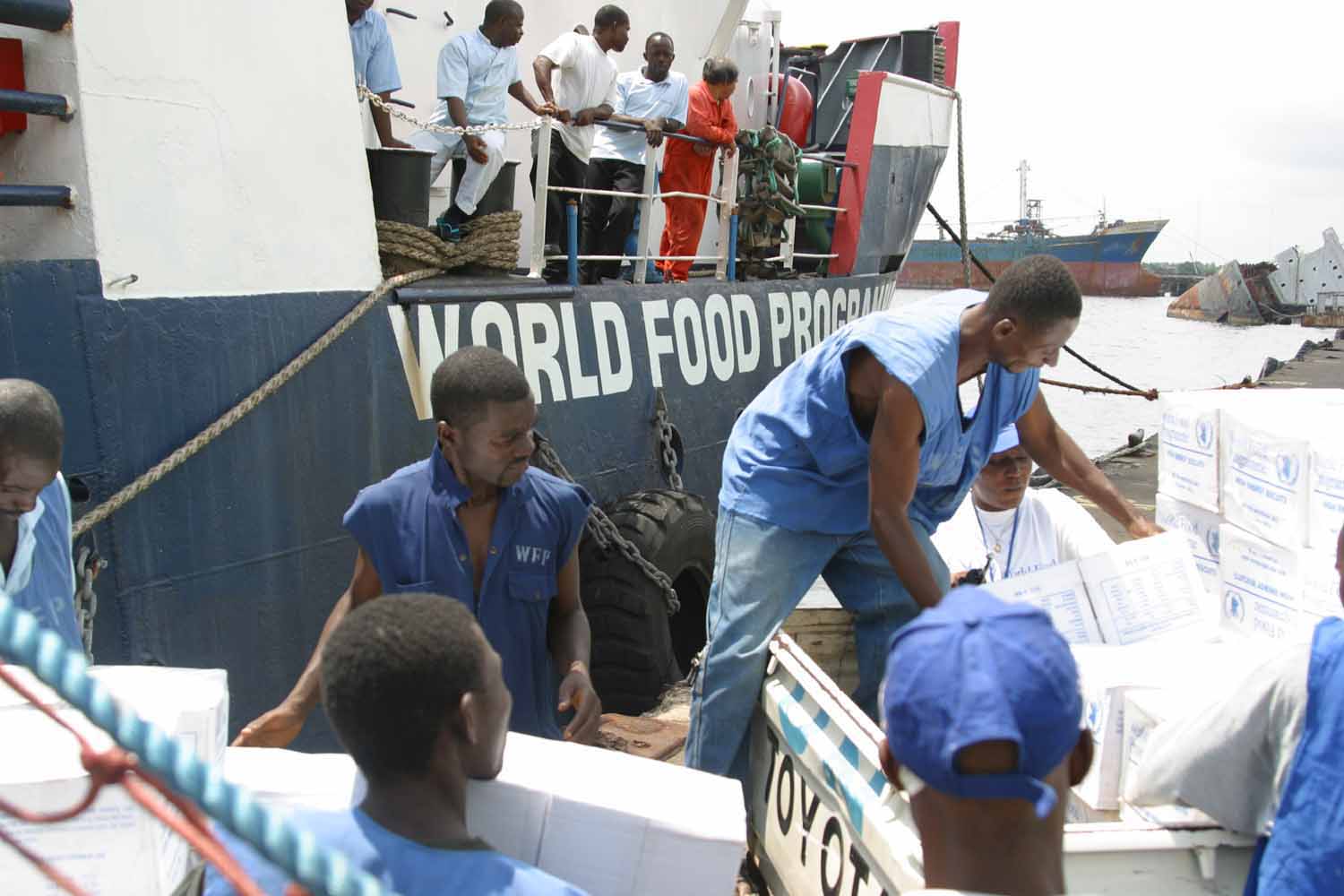 For the 21,000 children that died of starvation today – the stop-hunger theories of the last 50 years seem inadequate as a reason to bring children to Earth only to starve them. Estimates from 2006 were that 36 million people died of hunger or complications of malnutrition that year – that is about 100,000 a day.
While it may sound simplistic, the world has no plan to adequately prepare for the wave of humanity being born here each day. Every day, a quarter of a million (250,000) children are born.
The only operating plan the world has is for folks to compete (legally and illegally) over an insufficient supply of dollars.
Interestingly there is an organization called the Famine Early Warning System Network (FEWS NET http://www.fews.net/ .) They report on only the most severe food crises unfolding. They presently are following some 35 countries. While it is a terrible subject to contemplate, it provides insights on how humanity reacts to itself. Here are a few examples of crisis:
Ethiopia: Drought conditions have impacted the poorest of the poor who survive on the food from the small parcels they farm. The culprit is drought – caused by El Nino – caused by human atmospheric destabilization. There are 10.2 million people in need of emergency food assistance. How that food will be sourced and arrive in time has not yet been worked out.
South Sudan: While official numbers are not available, portions of South Sudan face emergency and catastrophic food shortages. Armed conflict in the area compromises food imports. In addition, South Sudan's shortage of foreign exchange limits what can be imported.
Yemen: Lack of purchasing power among many households and conflict have created large zones in which access to food is stressed, at crises levels or at emergency levels.
The crises that the FEWS NET has identified are but sore spots on a much larger landscape of some 800,000,000 food-insecure people around the world.
Interestingly is that the FEWS NET is not covering the emerging food crisis in Venezuela or the tentative food insecurity of North Korea. Venezuela and North Korea are not desperate enough to start planning to avert a human catastrophe. Following is a current video by FEWS NET that provides insights into the last minute safety nets hastily being put together.
Want More? - Sign up below