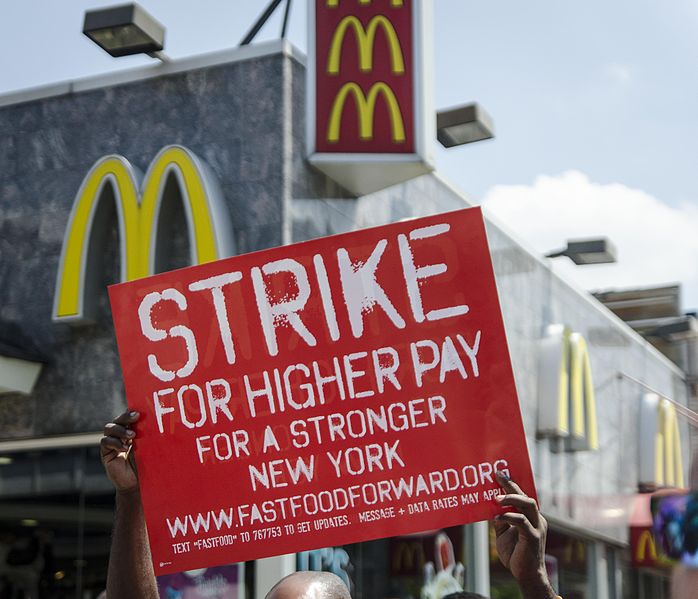 Touch the Soil News #939 (Feature photo – Fight for $15 – CCA SA 2.0 Generic)
QSR magazine – the voice of quick service restaurants – just reported that same store traffic through the nation's restaurants in January 2018 was down a significant 3 percent from January 2017.
In other news, fast food workers were protesting in Kansas City on Monday trying to bring into the national debate the problems of low wages.
Now, from a banking perspective, it's all about cash flow. Is there a correlation between the recent protests for higher wages – people unable to afford basics – and the weak national cash flows that contributed to the drop in restaurant traffic?
Want More? - Sign up below