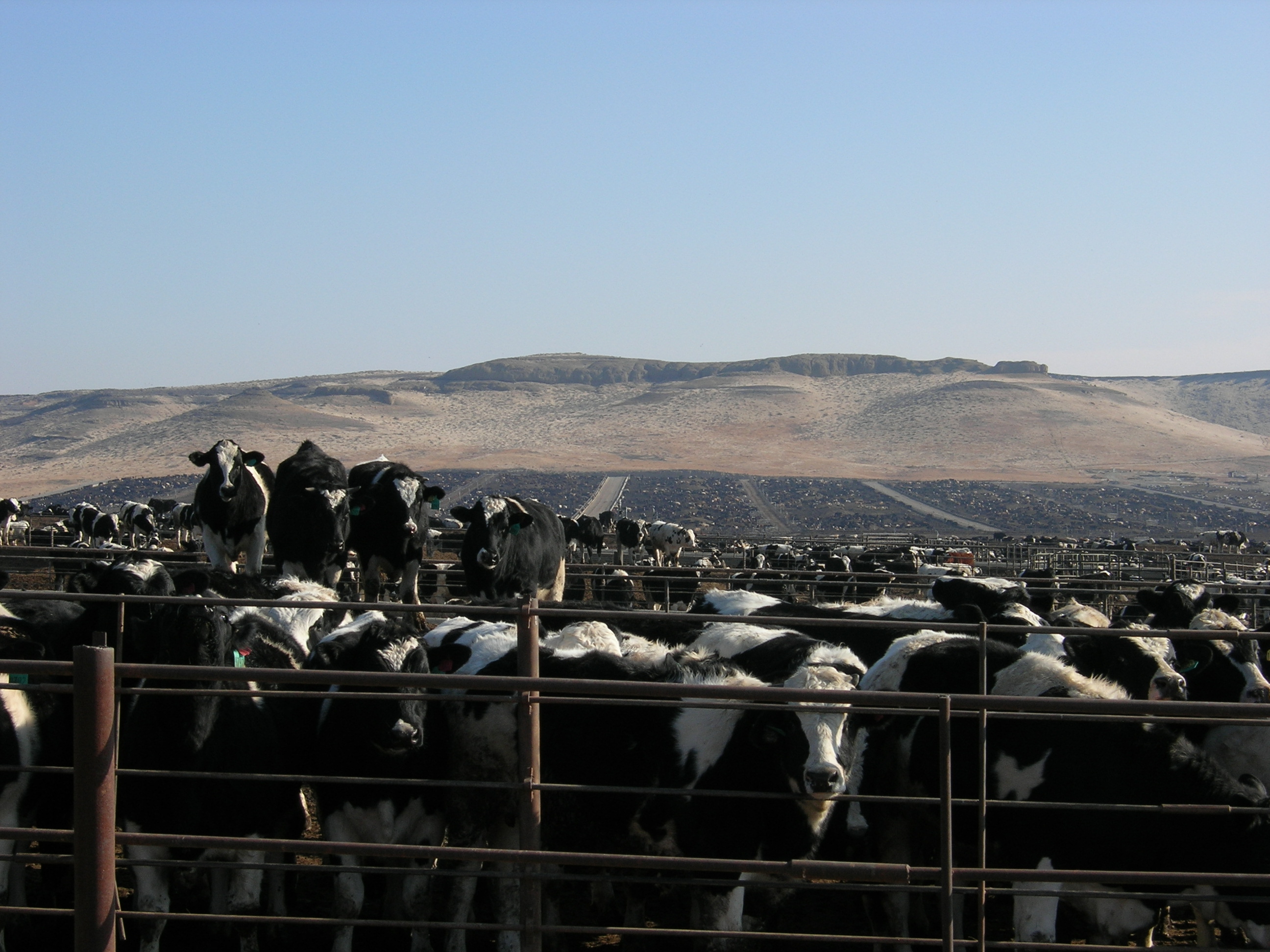 Touch the Soil News #885 (Feature photo – This Western U.S. feedlot contains over 100,000 animals. To promote growth and stop disease the routine use of hormones and antibiotics is common.)
Restaurants and grocery stores are faced with adapting to much larger cows when it comes to cutting them up for steaks and other cuts. There is a lot more work for meat cutters.
The USDA has reported that in 1975, the average weight of a cow was 996 lbs. In 2016, the average weight of a cow was 1,363 lbs. – a gain of 367 lbs. – around 9 lbs. a year. The reason for the gain includes advances in genetics, nutrition and growth-promoting hormones.
What makes one think is that growth-promoting hormones are used in all other meats – pork, chicken, turkey.
According to a report from the U.S. Centers for disease control, over the past 20 years, the average weight of a man increased from 181 lbs. to 196 lbs. and the average weight of a woman increased from 152 to 169 lbs. What is the correlation of modern meat to modern obesity?
Even as much of an issue is the problem of antibiotics being used as growth-promoting substances, a practice that has given rise to strains of bacteria for which antibiotics do not work.
Want More? - Sign up below