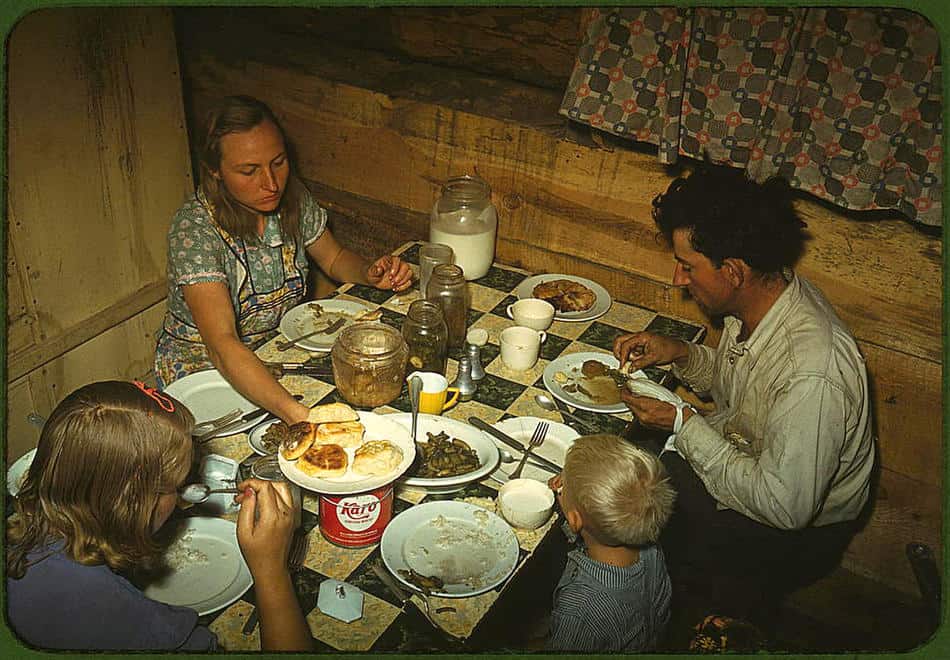 Touch the Soil News #1666 (Feature Photo – American Poverty in the 1940s – Public Domain)
In an unprecedented aligning of voices, the World Food Programme, UNICEF, The Food and Agriculture Organization and the World Health Organization are calling for action in prioritizing nutrition among the world's peoples.
The socioeconomic side-effects – of coronavirus related economic shutdowns – are threatening childrens' health as families can less afford food that has adequate nutritional value. Estimates are that 3 billion people cannot afford a healthy diet – that's 38 percent of the world's peoples.
You can read the full story here: https://insight.wfp.org/coronavirus-threatens-to-push-millions-of-children-into-malnutrition-the-time-to-act-is-now-fb4ce6013c19