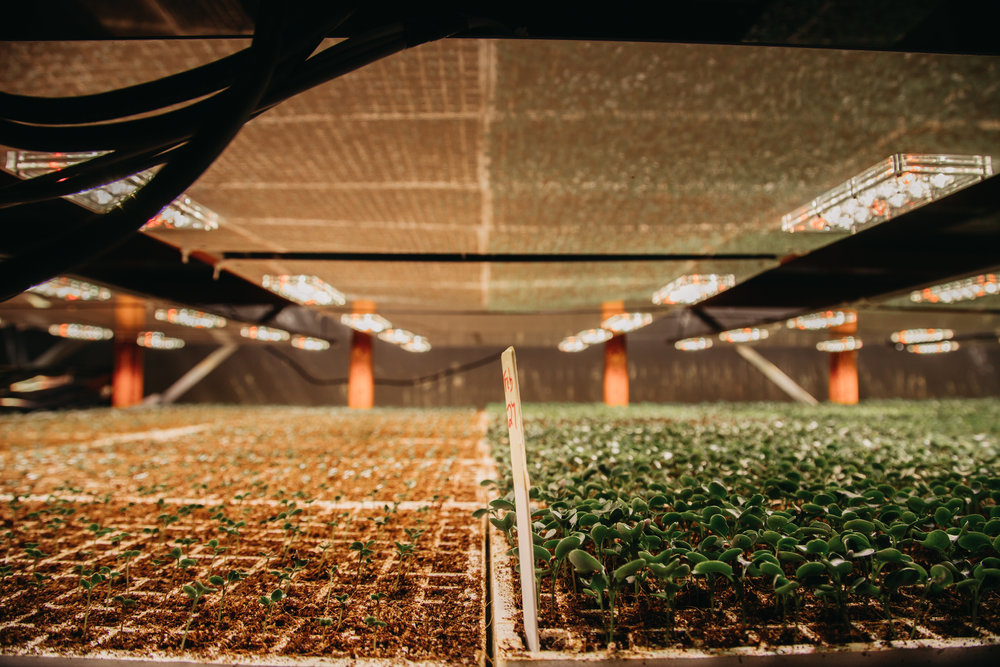 Positive Future #319 (Feature photo – Deepwater Farms Aquaponics – photo courtesy of Deepwater Farms)
Calgary, in province of Alberta, Canada, is a city far north. It is about 165 miles north of the America's northernmost border in Montana. Calgary is the center of a metro area of 1.4 million people. In short, if they are not bringing in truckloads and truckloads of food every day, the city's ability to feed itself is virtually non-existent.
Making news recently, the Calgary Herald reports on the opening of Deepwater Farms which is operating in a 10,000 square foot building. Deepwater Farms combines the science of hydroponics with aquaculture to bring its new aquaponics enterprise into production.
The facility is designed to provide year-round greens and fish. Certainly the facility cannot feed the whole city. However, the fact that it exists, represents a huge change in consciousness for a city almost totally dependent on food from the outside in the winter. You can read the full story here:
https://calgaryherald.com/business/local-business/citys-first-commercial-aquaponics-farm-puts-fresh-fish-and-greens-on-restaurant-patrons-plates
Want More? - Sign up below