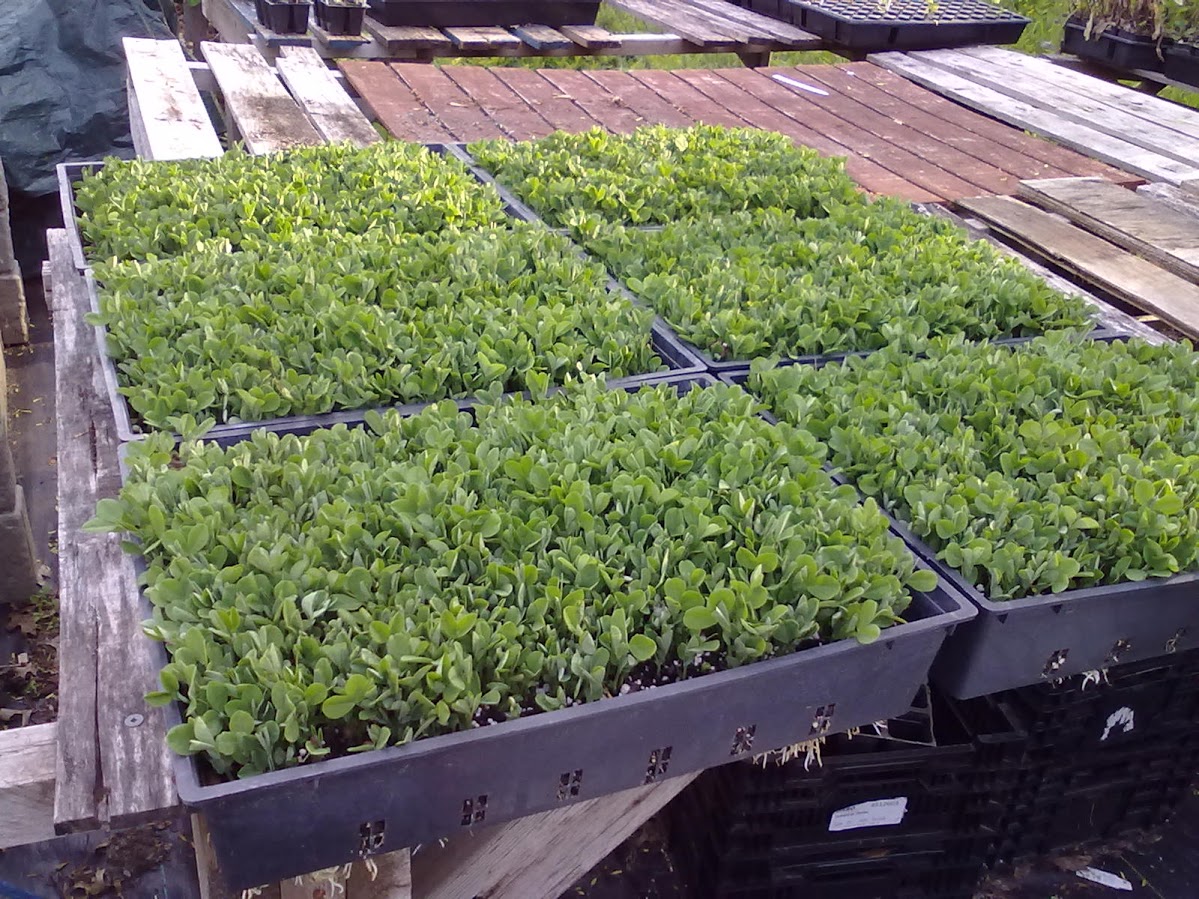 Touch the Soil News # 117
Jon Lockhart with niece and nephews Bryce, Mee Mai, and Miles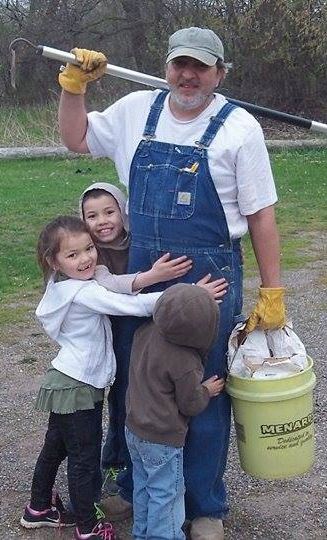 Meet Jon Lockhart from Oakdale, Minnesota. Oakdale is on the eastern edge of the much larger Minneapolis / St. Paul metropolitan area – a population center of 3.8 million people.
Lockhart explains that while Minneapolis proper has a thriving local foods culture, the St. Paul area and East into Oakdale is far less developed when it comes to a local food chain. Feedback that Lockhart is getting is that local food in his area is on a trend upwards.
Lockhart has an established wholesale propagation business raising and selling perennial and shrub plant starts. Lockhart began getting requests for vegetable plant starts which were followed by requests for actual 'local' produce.
Paying attention to the increase in requests for food, Lockhart began "Jon's Market Garden" in 2014. This year (2015) he is providing fresh produce to five families from two garden plots – totaling about 9,000 square feet.
Reading the books of Eliot Coleman and attending the meetings of the Twin Cities Agricultural Land Trust Lockhart is now working to increase his food-growing savvy. Along the way, a friend introduced Lockhart to SPIN food production guides and its related "Backyard Riches" program. Lockhart explains that the micro-greens regimen of the Backyard Riches program really helped him out.
John Lockhart preparing beds for his market garden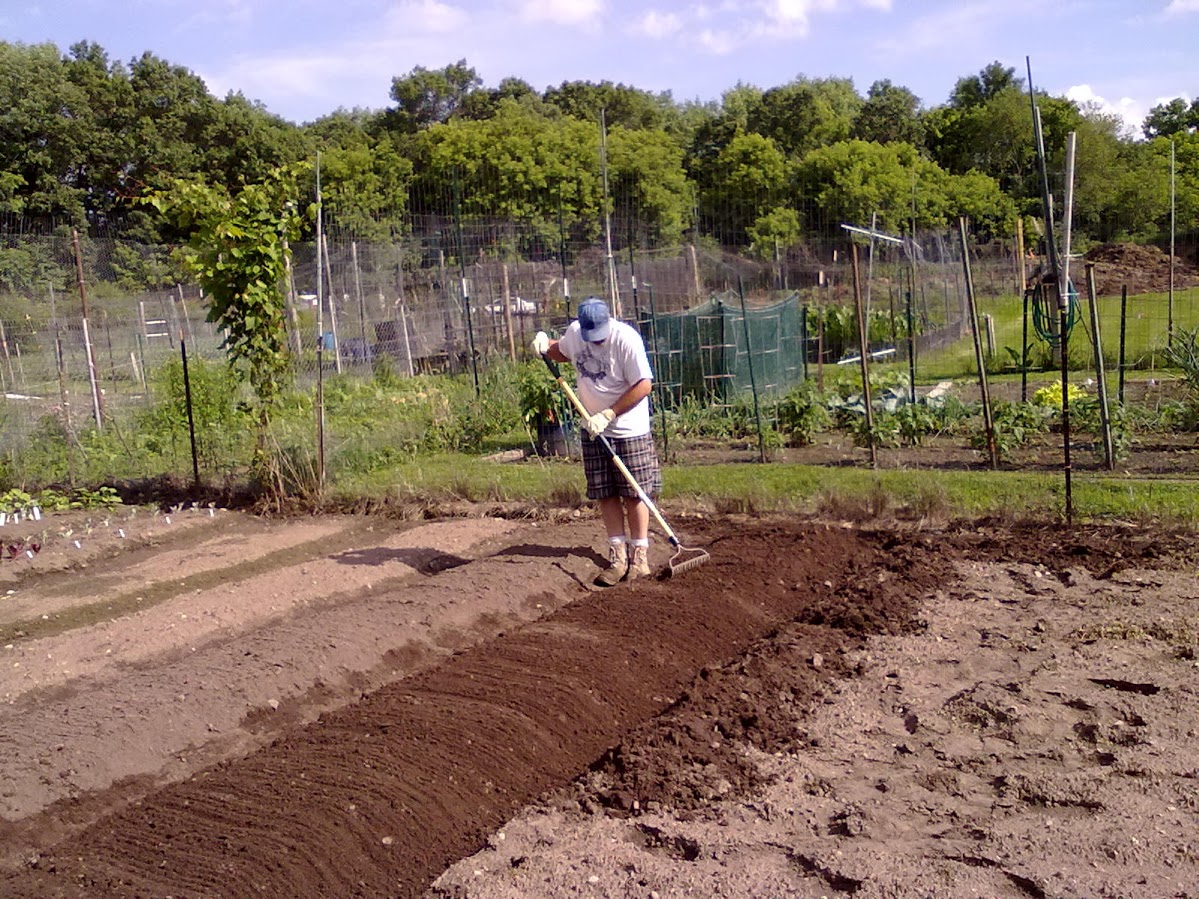 Lockhart is in the process of transitioning from being a plant propagator to an urban farmer. While today he still has his feet in both enterprises, he sees his future in growing food. While it is re-assuring that the demand is there, Lockhart also had a sort of economic realization: "I make more money selling fruit from a plant than from just selling the plant," says Lockhart.
Like many other entrepreneurs, one of Lockhart's challenges is capital – to grow his food growing enterprise to a size that is economically sustainable. One of Lockhart's strong points is his experience in growing plants – which is reflected in the neatness of how he prepares and raises his produce.
Lockhart is constantly keeping his eyes open for suitable parcels of land in his area for future expansion. As a general rule, Lockhart believes his community has a positive attitude towards urban farmers and supporting the purchase of local foods. Most of Lockhart's existing business has all come by word of mouth and friends.
Lockhart says that right now, he is the only urban farmer in the city of Oakdale, with a population of 30,000 and the adjacent city of Maplewood, with a population of 40,000. With all of the problems with water in California – the nation's fresh produce capitol – public feelings regarding access to more local produce may be on the side of Lockhart.
We all know that gardening for others requires planting a little extra to ensure you can meet your contracts. Lockhart donates any excess produce to the "Food Shelf," a local soup kitchen.
John Lockhart's Web site: http://jonsmarketgarden.yolasite.com/
John lockhart's e-mail contact: jonsmarketgarden@gmail.com
Bonnie Cook, one of Lockhart's customers, was glad to share her experience:
"I purchased a full share of the CSA from Jon's Market Garden last summer and I was pleased with the quality of food he grows. I plan to continue doing it again every year. I was pleased with the quality and taste of the different variety's as well as things i've never tried before. His salad mixes were top notch along with the micro-greens he grew -they were better than anything I've ever had from the grocery store. "
Want to Become a Local Farmer?
[Profile Subject's name here] uses and encourages others to use:  http://backyardriches.com  an online learning program. You'll learn how to turn a garden into a business, generate steady income and achieve a minimum of $1,000 in income per 1,000 sq. ft. of garden space.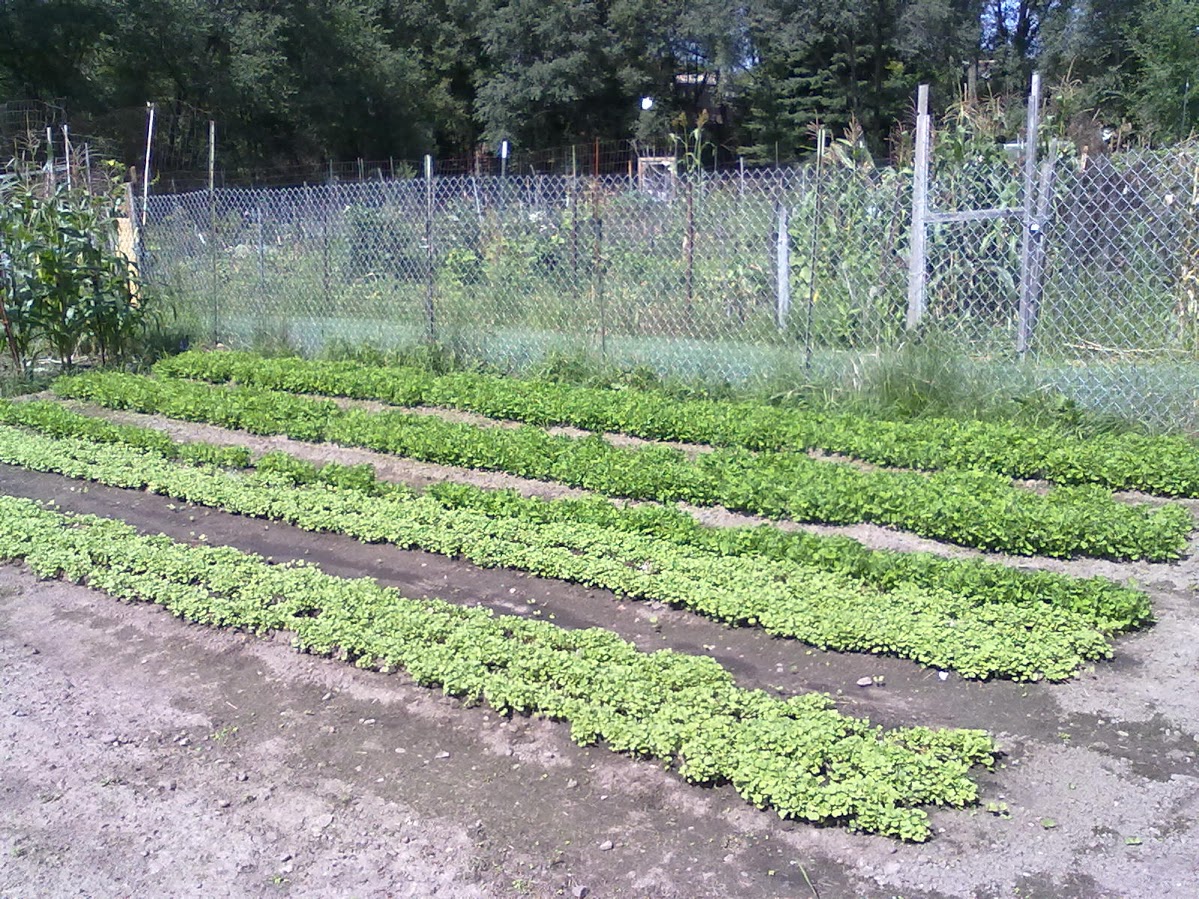 Want More? - Sign up below