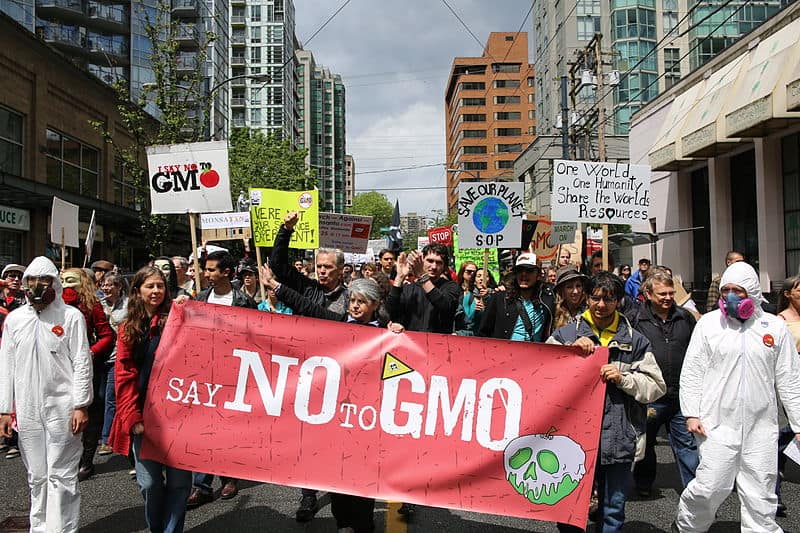 Positive Future #462 (Feature photo – March Against Monsanto – CCA 2.0 Generic)
The world hasn't seen the massive protests against Monsanto and its Round Up herbicide containing glyphosate lately. Then Monsanto sold out to Bayer Ag of Germany in 2018. Back in 2015, the International Agency for Research on Cancer (which is affiliated with the World Health Organization) made claims that glyphosate was probably carcinogenic.
This week, a jury awarded a California couple over $2 billion in damages against Monsanto (owned by Bayer Ag). This is the third courtroom loss for Monsanto in the past year. The bigger problem is that there are some 13,000 lawsuits underway in the U.S. against Monstano/Bayer Ag.
National Public Radio carries the full story here:
https://www.npr.org/2019/05/13/723056453/california-jury-awards-2-billion-to-couple-in-roundup-weed-killer-cancer-trial