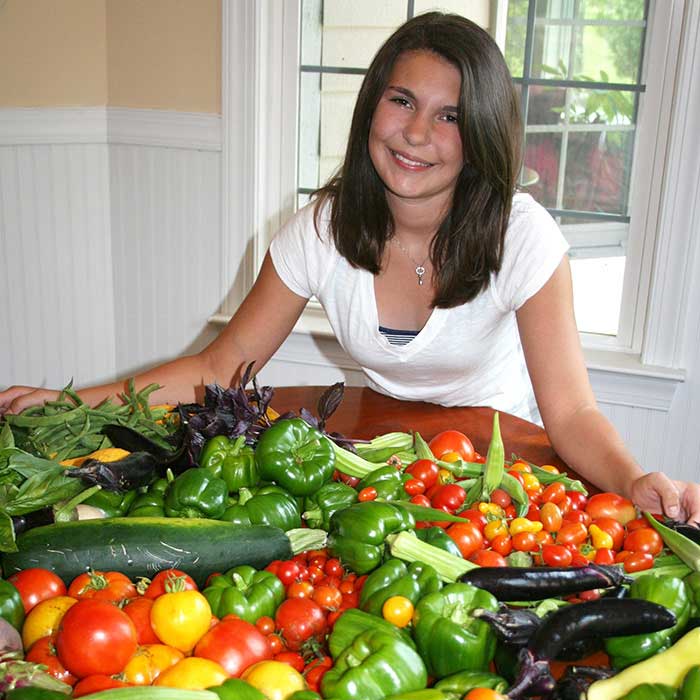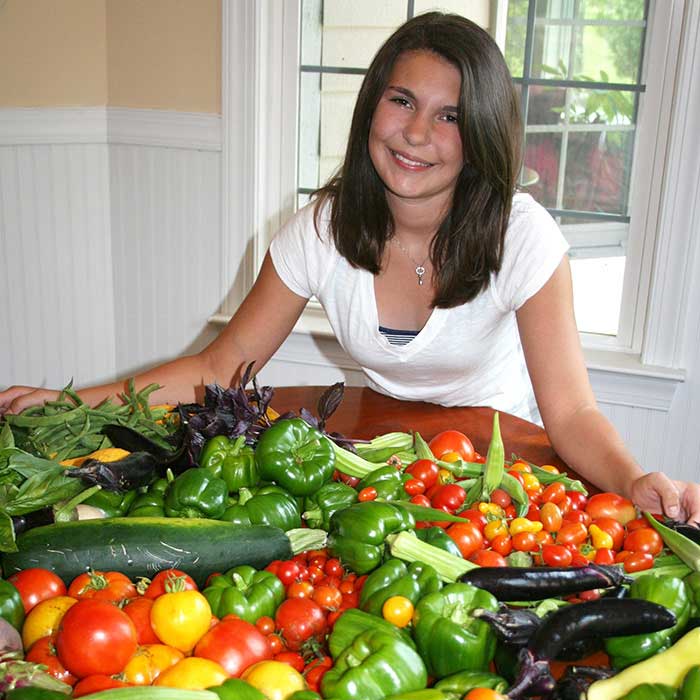 As much as we may try, the connection between eating and raising food is permanent. From subsistence farming, the world passed the gavel of raising food to farmers and now to industrial farming. In world almost exclusively organized around dollars, hundreds of millions of people have been externalized from the money it takes to buy from the farm via the grocery store.
It took a nine year old girl to figure out that solving hunger was somehow related to raising food. Back in 2008, Katie Stagliano – a third grader, took on a school project to raise a cabbage. Her cabbage turned out to be a 40 lb. wonder. She decided to donate the cabbage to a local soup kitchen. The day that the cabbage was served to help feed 275 people, was the day that my dream was born, explains Katie. Katie's dream was to end hunger – one vegetable garden at a time.
Katie went on to organize a national youth movement to raise food gardens for the express purpose of donating the produce to soup kitchens and other hunger feeding programs.
Katie's vision grew as students in other states got on board. There are now 75 gardens growing in 25 states. Her goal – 500 gardens with a least one in each of the 50 states.
Katie's Krops offers grants to young people wanting to join the movement. For 2015, 24 lucky recipients have received grants to start a produce garden for the express purpose of donating the produce to the needy.
In addition to offering grants, Katie's Krops also hosts a summer camp at a local farm. During the course of the camp, participants come together to learn new and creative growing techniques, host a service project and meet other young people getting involved. In 2014, Katie received a Clinton Global Initiative award for her efforts and vision (see uploaded videos here).