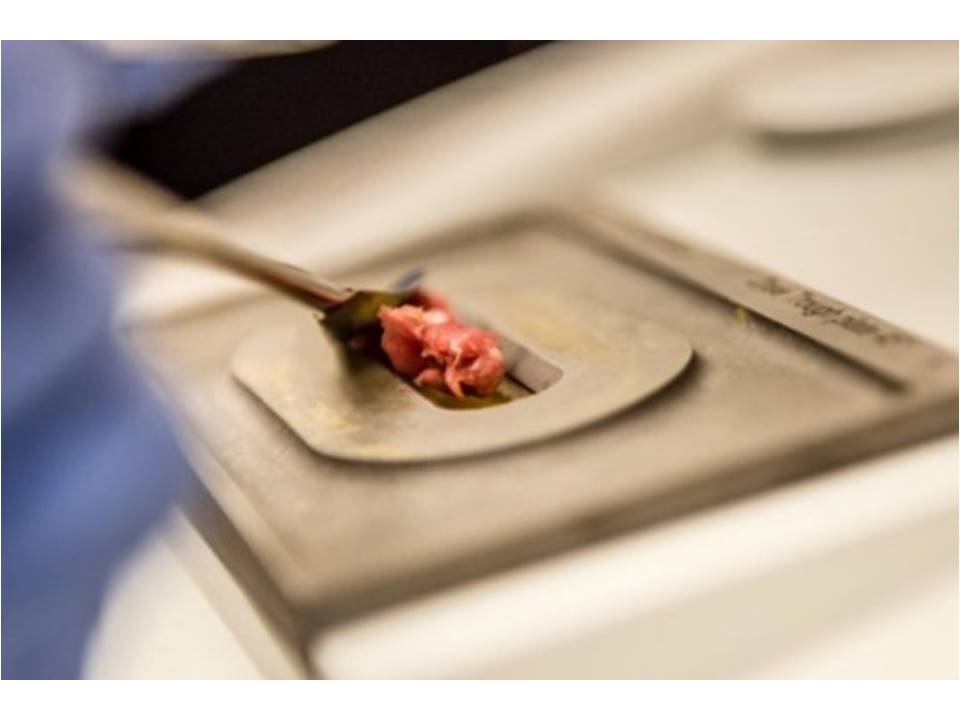 Touch the Soil News #871 (Feature photo – Ground Beef is placed into a Spectrometer for analysis at the University of British Columbia – photo by Paul Joseph CCA SA 4.0 International)
In a breakthrough tech development, Professor Xiaonon Lu from the University of British Columbia has developed a way to determine whether ground beef is ground beef and nothing else.
Lu and his team have developed a spectrometer that can determine whether ground beef includes other animal parts up to 99 percent accuracy. They are able to determine with 80 percent accuracy which animal parts were used and in what concentration.
To read the full story, visit the link below:
https://www.sciencedaily.com/releases/2017/11/171127105959.htm
Want More? - Sign up below