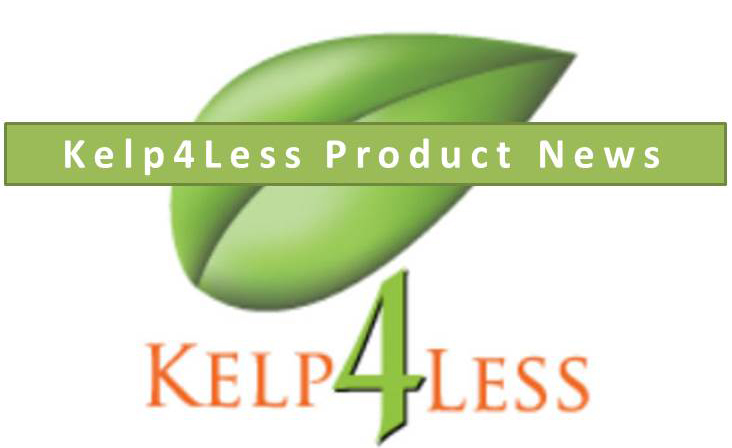 Touch the Soil News #143
The use of Kelp as a plant growth supplement has been documented back to Roman times. In the early days, folks would scavenge the beach for kelp washed ashore and work it into their fields nearby.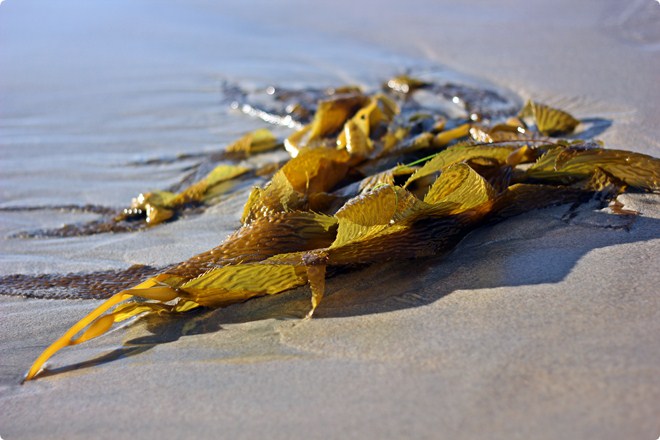 In rather recent times (1979) it was discovered that high levels of biostimulants were present in the cells of fresh kelp. These biostimulants later became known as Auxin and Cytokinin. The Auxin compound was found to cause increased root development. The Cytokinin compound produces greater flower initiation and augments cell division.
Kelp is rich in amino acids and is 28 percent minerals by weight – including a large number of trace minerals. The minerals are naturally chelated to enhance bio-availability. The primary minerals in Kelp include: calcium, copper, iodine, iron, magnesium, manganese, phosphorus, potassium. sodium, sulphur and zinc.
Solublekelp comes in standard or organic OMRI approved forms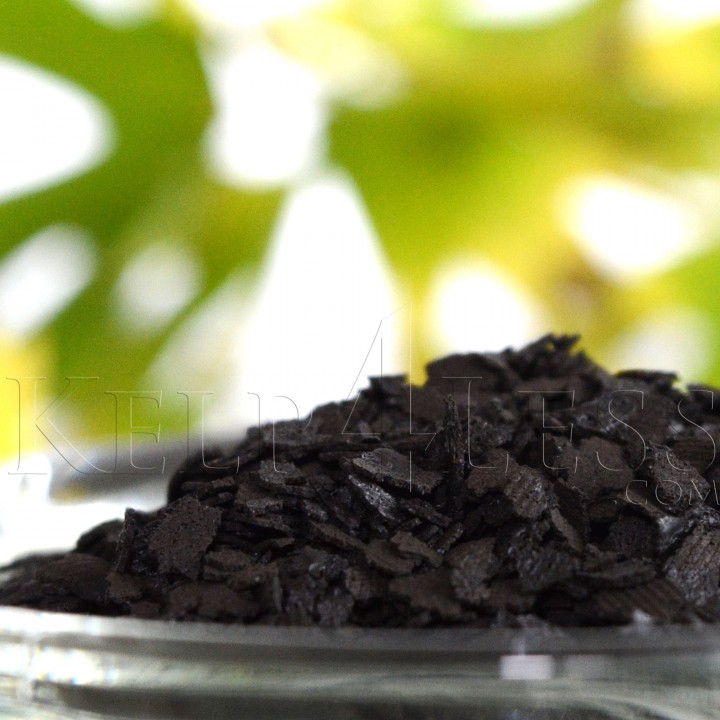 With all of these properties, Kelp is one of the top plant-growth enhancement products available – and is the flagship product of Kelp4Less. Today, Kelp comes in a soluble powder so it can be applied as a foliar spray or as a root drench.
With over 75 vitamins, minerals and micro-nutrients, Kelp has demonstrated its ability stimulate vigorous root development and plant growth. Side benefits of using kelp include increasing a plant's tolerance to stress, frost, pests, disease and drought. It is appropriate for use in all stages of growth and bloom.
The good news is that kelp is easy on your plants. Unlike some fertilizers that can burn your plants if over-applied, kelp is more gentle, but still very effective.
Kelp can be used to improve specific growth stages such as promoting buds. Use Kelp to extend the shelf life of fruits and vegetables by spraying 10 days before harvest. To lengthen the life of cut flowers, spray with kelp 1 to 2 days before cutting.
When it comes to applying kelp to your plants, a foliar application is the most efficient and effective. Kelp extracts are 8 to 20 times more effective when applied to the leaves over broadcasting on the soil.
So if you have never tried kelp, here is an invitation. Following are a few quotes from folks who have used Kelp4Less water-soluble kelp:
"You can never go wrong when working with this product. This stuff is amazing. Plants look a little more green, a little more healthy and a little more awesome."
"I foliar feed my pumpkins weekly."
"Since I have been using kelp, my roses have taken on a new lease in life – the new growth is tremendous. I have never seen such blooms and all my neighbors have commented on them."
"A pound of this stuff will last you forever. it's a one time, multi-year investment which will pay for itself in the first season through increased plant yields. Whether you're selling to restaurants, farmers markets or just supplementing your family's diet, kelp will make you money."
Kelp4Less has standard kelp and organic OMRI Approved kelp. Following is a Kelp4Less video that shows you how to make foliar kelp solutions for virtually every growing application.
Why Kelp4Less Product News?
Kelp4Less offers one of the world's most diverse portfolios of products to support organic gardening, building soil and plant health and creating the highest quality food. It's like grocery shopping for quality, food taste, nutrient density, energy density and freshness. Most folks are unaware of how much you can do for a plant and the soil that changes the outcome. Kelp4Less Product News will help you unlock the possibilities you never knew existed.
Want More? - Sign up below