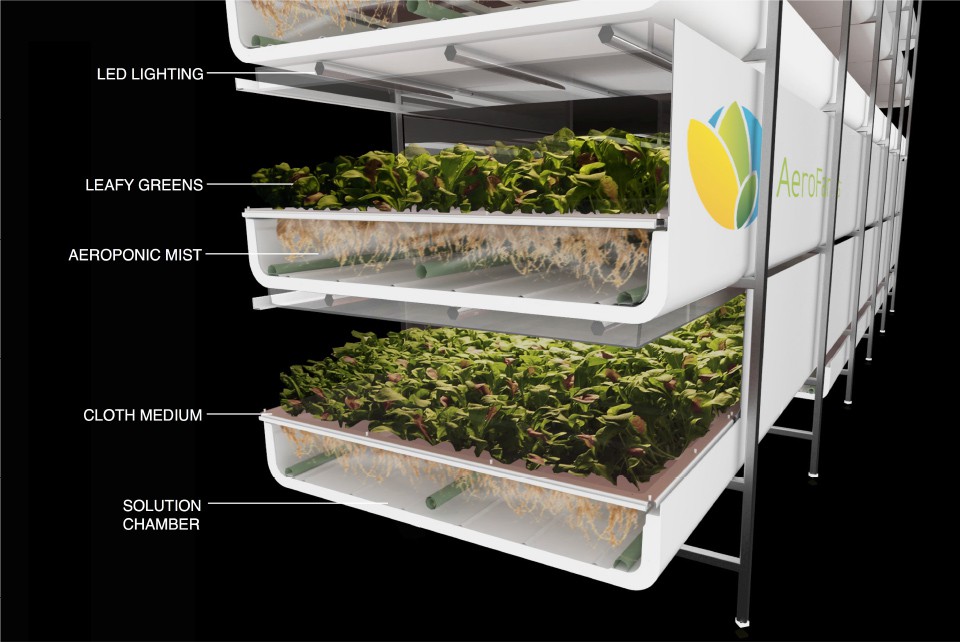 Touch the Soil News #422
Quartz News reports that New Jersey-based AeroFarms is shipping arugula, kale and spinach from a farm inside a former Newark nightclub to grocery shelves at the same price as Earthbound – one of the largest organic farms in California. AeroFarms is just putting the finishing touches on what will be the world's largest vertical farm (feature photo courtesy of AeroFarms – http://aerofarms.com/
Growing food indoors has been an economic challenge, considering the costs of buildings, growing platforms, heating and lights – LED lights to be specific. LED lights represent one of the biggest costs for indoor farming enterprises.
Recently, the U.S. Department of Energy released a report that says the price of LEDs has fallen 90 percent since 2010. Since 2010, the lifetime of LED lights has reached about 36.000 hours, almost double from 2010. The Department of Energy estimates that in another 4 years, life expectancy of LEDs will reach 50,000 hours and further material price drops.
Jason Green - CEO of Edenworks - says that had they purchased LEDs in 2010, their overall facility costs would have been four times the price. Edenworks is an indoor aquaponics farm in New York that provides fresh greens and fish (Photo courtesy of Edenworks).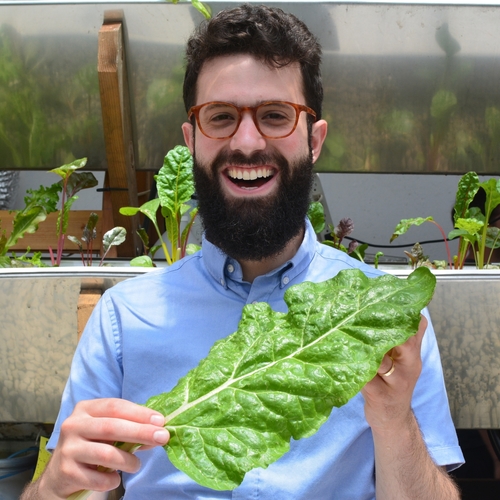 Following is a short video clip on AeroFarms which is set to open the world's largest vertical farm using LED lights:
Want More? - Sign up below