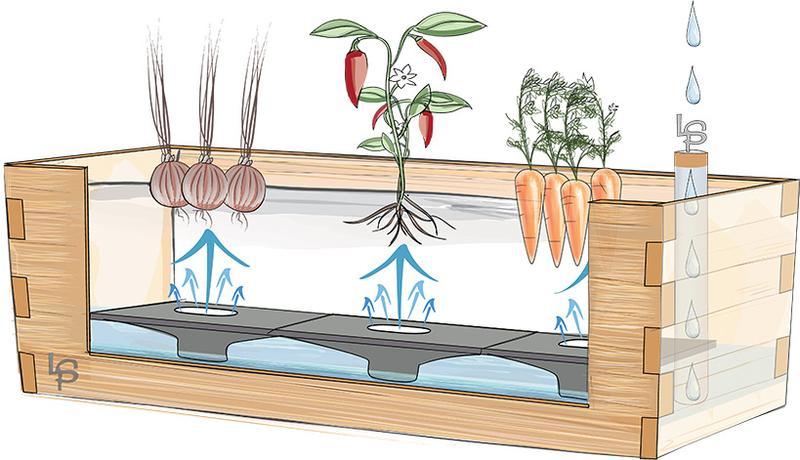 Touch the Soil News #917 (Feature photo – self watering raised bed – photo courtesy of Life Space)
Life Space is a company that manufactures self-watering raised garden beds in Vancouver, Canada. The materials used are natural and safe. A 4 X 4 kit sells for $155.
The company uses its proprietary sub-irrigation process in which plants sit over a water reservoir. The plants and soil naturally absorb the water. There is a shaft down the side of the raised bed which allows water to be directly put into the reservoir.
The company also builds specific gardening platforms for apartments and condos – you can check it all out at the following link: https://www.lifespacegardens.com/
Want More? - Sign up below