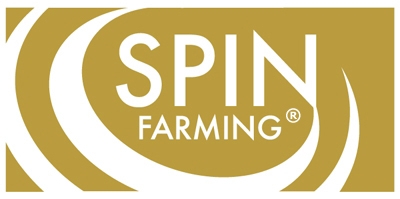 Touch the Soil News #200
For the average American, who is willing to exert some effort and find a niche as a market gardener, don't miss this upcoming SPIN Webinar.
The potential exists to gross $50,000 on a 1/2 acre plot with minimal expense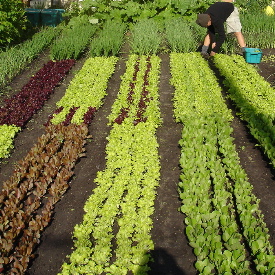 Thursday October 15, 2pm ET Meet Member David Elias
Owner/Operator  Hooligan Farm
See how to use SPIN to plan a backyard farming business with a member who is ready to expand his plots and increase his income from $1,500 to $10K. To reserve your seat, click here:  https://attendee.gotowebinar.com/register/737278991061646338
After losing his union job in 2010, David Elias turned to gardening to feed his family. Soon he was  growing so much that he could sell the extra to friends, family, co-workers, fellow athletes and coaches. Sound familiar? In 2016 David wants to seriously build his business, and Wally will get him started on SPIN's planning process. It's the same one you, too, can use to take your operation to the next level. Join in and follow step by step how to:
determine your total revenue target
determine the number of your marketing weeks
determine  your weekly revenue target
determine a production plan and crop repertoire for continuous weekly sales
YOU'VE GOT HOMEWORK. See below…                                         
Thursday, October 15, 2 pm ET
YOU'VE GOT HOMEWORK: To get the most out of this Open House, download the SPIN Lexicon and Weekly Sales Target benchmarks and watch the youtube videos. Links are provided when you RSVP.
.
Want More? - Sign up below