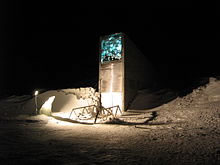 Touch the Soil News #256
We've all heard about the social disruption in Syria due to military maneuvers and self-destructive activities in the region. So, whoever thinks about the agricultural risks brought on by war?
In the midst of the Syrian conflicts and mass emigrations of the local people, not only has agriculture been compromised, but so have the regions agricultural "seed" resources.
The International Center for Agricultural Research in Dry Areas (ICARDA) was forced to move its seed collections from Syria to Morocco and Lebanon. In all of the turmoil, some of the seed stocks were compromised.
The Svalbard Global Seed Vault in Norway - the world's safety net against human error and climate change.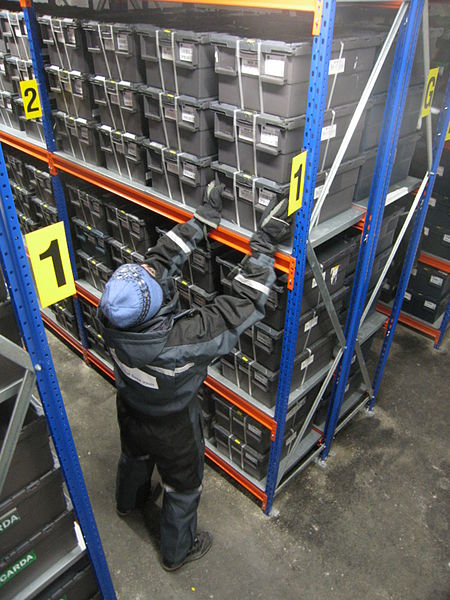 Enter the world's largest and most protected seed bank – the Svalbard Global Seed Vault. The vault is located in Norway on the island of Spitsbergen. The vault is the back-up vault for all of the seed banks around the world. The seed bank has approximately 840,000 seed samples. A sample consists of around 500 seeds sealed in an airtight aluminum bag. The facility has a storage capacity of 4.5 million seed samples. Opening in 2008, there has never been a need to make a withdrawal from the vault for a humanitarian need until now.
The ICARDA recently made the first withdrawal from the Svalbard Global Seed Vault. Many of the seeds they received included samples of wheat, barley and grasses suited to dry regions that have drought-resistant traits.
So, while humanity continues to clash, the world will go on afterwards – thanks in part to the Svalbard Global Seed Vault. Notwithstanding, it was the Norwegian government that funded the entire cost of the project – U.S. $9 million. A great thanks to the Norwegian people.
Following is an awesome video clip about the seed bank.
Want More? - Sign up below