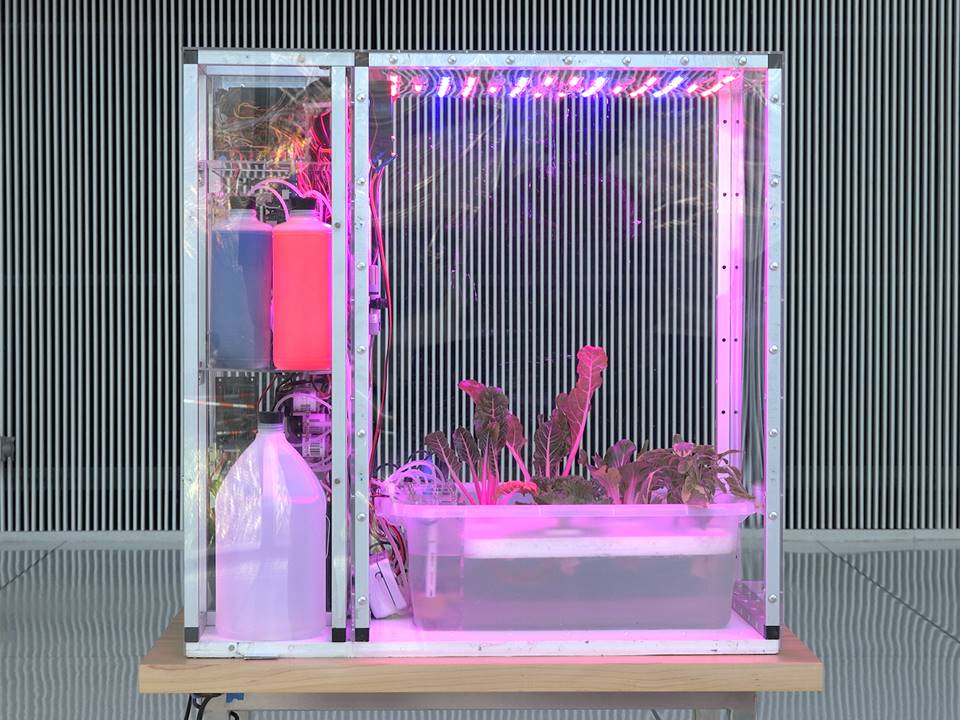 Touch the Soil News #810 (Feature photo – courtesy of Massachusetts Institute of Technology)
Founded in 1861, the Massachusetts Institute of Technology (MIT) is a private research university in Cambridge, Massachusetts (population 132,000). It is considered one of the world's most prestigious universities. Founded in 1861, the university has stressed laboratory instruction in applied science and engineering. MIT has an academic staff of over 1,000, a student population of over 11,000 and is located on a campus of 168 acres.
MIT has undertaken what it calls the Open Agriculture Initiative. Its philosophy is that indoor urban farming can create the least energy intensive crops while maintaining taste and nutrition. Efforts are focused on building a personal food computer that is a table top-sized tech platform that uses robotic systems to control and monitor climate, energy and plant growth inside a specialized growing chamber.
While it may seem like science fiction, the project is being sponsored by a serious global leader in tech and change (MIT). Notwithstanding trying to re-invent agriculture, this kind of technology will have application to future space travel. Will space travel have to wait until the world can embrace exploration as opposed to war and wrangling with global debts?
Want More? - Sign up below